After suffering personal injury, often the last thing on a victim's mind is bringing a compensation claim.
However, financial compensation could be the key to aiding the victim's recovery and rehabilitation, and with the advice and assistance of a personal injury solicitor, it can be relatively straightforward.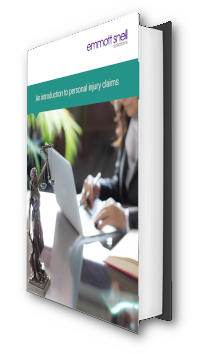 In this eBook, we discuss the follow key areas of a personal injury claim:
An understanding of the types of compensation available
Why one might pursue a personal injury claim
What to look for when choosing your personal injury solicitor
Your legal options and time limits
Fill out the form and get your copy now.