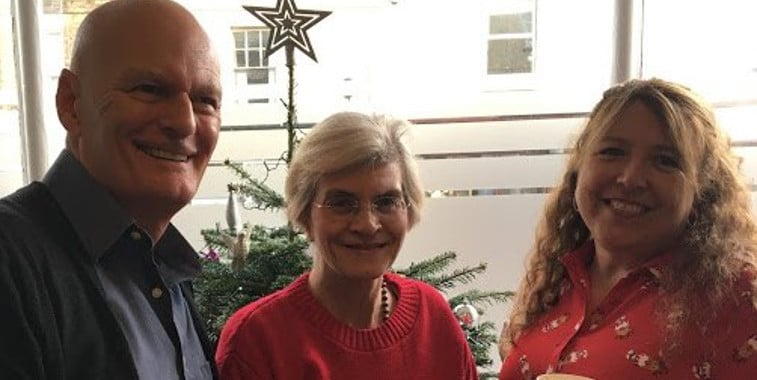 Another year has passed and on Wednesday 18 December 2019, Emmott Snell hosted their annual mince pie and Christmas punch morning in support of Save The Children.
It was good to see our friends and neighbours again and to show our appreciation for their support during 2019 by providing them with savoury snacks, mince pies and spiced punch. We were also pleased to welcome some new faces who came along to join in the festivities. All in all, it was a great turnout with a number of our guests wearing their most festive jumpers in support of Save the Children.
Save the Children Christmas jumper day officially took place this year on 14 December. Emmott Snell Solicitors were keen to support this great event even though we were fashionably late in delaying it until the 18 December.
Christmas Jumper Day is an annual event, with 100% of the proceeds going to Save The Children. It sees countless adults and children across the country go to work or school dressed in a festive Christmas jumper to help raise funds for children in need.
The initiative was thought up by charity Save the Children, who say "Whether you join in at work, at home, at school or down the pub, it's all about getting everyone together in your daftest woolies and by donating £2 each, you'll be giving children the chance to build a better future".
Save The Children have appeals running in the Yeman and Syria. More recently appeals have been set up for children affected by the cyclones in Mozambique, Zimbabwe and Malawi. In 2018, the Save The Children movement operated in 118 countries around the world, providing unique care and attention to each child they encountered based on their specific need.
In the UK, Save The Children work tirelessly in homes, nurseries, schools and communities to narrow the gap between children living in poverty and their better-off classmates.
Emmott Snell are pleased to support Save The Children in this annual event and would like to thank all of those who attended and kindly donated to this very worthy cause. We are pleased to say that we raised over £50. Save The Children need all the help they can get to continue their good work so why not donate today?
We would like to take the opportunity to wish all our colleagues, friends, family and readers a very Merry Christmas and a Prosperous New Year.