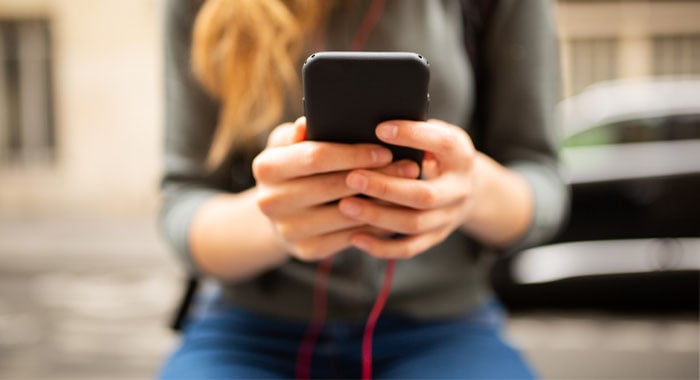 For most of us, school was a place where we were safe and able to flourish and develop academically, emotionally and socially. Unfortunately, for some this is not always the case. Those entrusted with the care of children at school, including teachers and support workers hold a position of trust. Sadly some will abuse this position of trust to gain access, groom and abuse children, often targeting the vulnerable who are seen as easy targets.
We have previously represented many individuals who have suffered sexual abuse in an education setting. More recently we represented a former pupil of a school in London (Mr X) who successfully gained an out of court settlement in a civil action against the school for sexual abuse relating to indecent images. The perpetrator was a member of staff ('Y').
When in Senior school our client X developed an interest in an extra curricular activity and began meeting with Y, a staff member also keen on this activity, out of school hours. As X did not have the appropriate attire Y suggested he try on Y's to see what size he needed. On numerous occasions X would be encouraged by Y to try on various outfits in a secluded area of the school. He would often be required to strip naked in order to fit the clothing. Y would usually leave the room whilst X was changing but would then return and stand by the door to look at him. Unbeknown to X, Y had placed cameras in the dressing room and had secretly filmed X getting undressed.
Subsequently Y was authorised by the school to set up a club which other boys joined. They would all change in the dressing room, whilst being secretly filmed by cameras set up by Y.
During the activity Y would make sexualised comments about X's hips and buttocks. He would message X commenting that he was attractive, and on a number of occasions told X that he thought X was gay.
As the friendship between X and Y progressed Y brought more sports clothing in to school, which were progressively thinner and closer fitting. He gave X one of these to take home, and asked X to send him pictures of himself in it, which X did. Some of those pictures were sexual in nature.
Y also sought to incite X to look for a sexual fantasy-based website of similar tight clothing which showed images of Y modelling. Y made a point of telling X that he was part of a 'fetish' group online. X began to feel increasingly uncomfortable in his relationship with Y but felt trapped and unable to fully remove himself from it.
Police Investigation
In 2018 aged 22, X disclosed Y's behaviour towards him to police (who were investigating separate allegations relating to a separate member of staff at the same school). Police searched Y's property seizing equipment. The police found a number of covert recordings of X and others getting changed. Y was arrested on suspicion of possessing indecent images of children.
X discovered for the first time that he had been clandestinely filmed, which caused him significant distress. Other victims were also told of the clandestine filming.
In July 2019 Y pleaded guilty to a total of 19 charges, including seven counts of taking an indecent/pseudo photograph of a child, three counts of making indecent images of children and nine charges of voyeurism – recording a private act. X was the subject of two counts of taking an indecent category C image of a child, and one count of voyeurism - recording a private act.
In August 2019 Y was sentenced to a total of 23 months' imprisonment suspended for 24 months in relation to the offences of taking and making indecent images. In addition, he was sentenced to a two month consecutive sentence for voyeurism suspended for two years. A Sexual Offenders' Prevention Order was made for 10 years and Y was placed on the Sex Offenders Register for 10 years.
The Civil Compensation Claim
Having pursued justice in the criminal courts X decided to seek justice in the civil courts, in the form of a compensation claim against his former school, Y's employers. X successfully argued that the school were legally responsible for the abuse he suffered at the hands of Y and therefore they should be held accountable to the school for his losses including significant psychiatric injury.
The effect of the abuse
During the course of the civil claim X was examined for the purposes of his civil action by a court expert who was a consultant psychiatrist whose report helped to quantify his claim.
This expert found that X experienced an Adjustment Disorder at school and also subsequently, concluding that Y's conduct materially contributed to the development of these disorders. The expert believed that X would benefit from some psychological treatment and had overall, a moderate prognosis.
Settlement
After negotiations with the school's insurers a substantial five figure sum was achieved by way of an out of court settlement.
The settlement sum reflected the gravity of the betrayal of trust together with the aggravated feature of the nature of the abuse in the form of digital images, which can never be deleted and can so easily be shared on the world wide web. In his impact statement to the court X stated that this knowledge made him feel 'sick' and 'unable to do anything to control where they go'.
Commentary by Tracey Emmott, Solicitor
This case was novel as it was not based on a physical assault, but simply on digital images. Nonetheless, by relying on a very old case Wilkinson v Downton [1897] 2QB 57, we were able to persuade the defendant that it was still actionable, X having suffered a clinically assessed psychological injury which was foreseeable.
In the landmark UK 'sexting' case of ABC v Westheath 2000 Ltd a precedent was set for this specific area of law . In that case the child victim was encouraged to send indecent and explicit messages, pictures, videos of herself to her school teacher, which ultimately led to her entering into a sexual relationship with him. She pursued a civil claim against him and the school which employed him, and won.
Mr X's case highlights the changing landscape of opportunities now being exploited by sex offenders, but demonstrates that a compensation remedy can still be found in the civil law, ideally in cases where a conviction of the perpetrator has been secured.