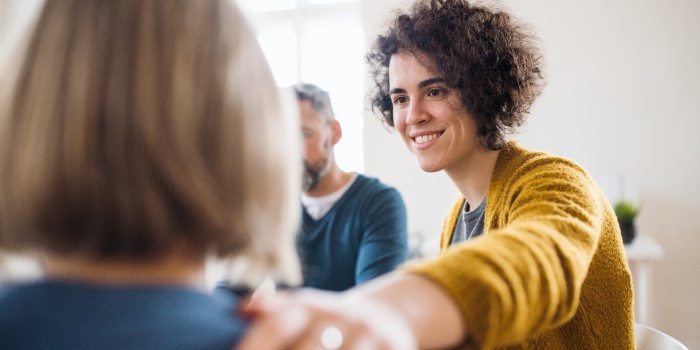 Reporting your abuse to the police is arguably one of the most daunting steps in the process of achieving justice. This was recognised by The Secretary of State for Justice in 2004 when the Victim's Code of Practice was issued under the Domestic Violence, Crime and Victims Act 2004 and has been reviewed and improved over the last 19 years.
The Victims' Code is a statutory code that sets out the minimum level of service victims can expect from criminal justice agencies, like the police, CPS and the courts. The code states that victims should be treated in a respectful, sensitive, and professional manner without discrimination of any kind.
The Code lists 12 rights:
To be able to understand and to be understood.

To have the details of the crime recorded without unjustified delay.

To be provided with information when reporting the crime.

To be referred to services that support victims and have services and support tailored to your needs.

To be provided with information about compensation.

To be provided with information about the investigation and prosecution.

To make a Victim Personal Statement.

To be given information about the trial, trial process and your role as a witness.

To be given information about the outcome of the case and any appeals.

To be paid expenses and have property returned.

To be given information about the offender following a conviction.

To make a complaint about your rights not being met.
This means that victims should be told what to expect at
every
stage of the justice system including
an automatic right to be told when a perpetrator is due to leave prison.
In 2021, The Victims' Commissioner for England and Wales, Dame Vera Baird QC, said victims are entitled to the support and information "from the moment they report a crime to the end of the trial. This new, simplified Victims' Code represents a positive step forward for victims. These 12 rights are well set out and should provide some much-needed clarity for victims and victims' services.''
The Victims and Prisoners Bill
The Victims and Prisoners Bill is currently in the report stage in the House of Commons. The Bill plans to place the principles of the Victims' Code into law. By making the Code law it will help increase compliance and consistency throughout all criminal justice bodies. Therefore, this means that a victim should be treated the same no matter what police station or court they are in. The Bill places a duty on criminal justice bodies to review their compliance and raise awareness of the Code as the Bill will increase transparency and oversight of criminal justice bodies' services to victims.
The Bill will also introduce a duty on local commissioners, in England to work together when commissioning support services and introducing guidance on Independent Sexual Violence Advisors (ISVAs) and Independent Domestic Violence Advisors (IDVAs) to increase awareness and consistency of these roles.
How does the Code help victims of sexual assault?
Victims of sexual assault, whether you are a child or an adult, can access additional support through the Victims' Code. For example, victims of sexual violence can now choose the gender of their police interviewer. This allows a victim to have some control over their interview and feel more at ease.
There is also clearer advice on when victims can have their evidence pre-recorded ahead of trial rather than having to face cross examination in a courtroom. Cross examination is arguably one of the most daunting and damaging stages in the justice process, therefore these changes can make the stage less traumatic for the victim.
This additional support has helped thousands of victims. The Victims' Code ''in action'' was well illustrated in the recent documentary ''My Grandfather The Abuser: Poppy's Story''. Poppy, a young girl who was sexually abused by her grandfather, gave evidence when she was 13 resulting in her grandfather being convicted. Shortly after reporting the abuse to her parents and the police, Poppy was taken to a house which was set up to make Poppy feel as comfortable as possible. She was sensitively and skilfully interviewed by Kent Police's child protection officer, which was videoed (this is called an ABE Interview). This video was shown in court as evidence so that Poppy did not have to go through the trauma of retelling her story. Poppy did not have to be present in court when her abuser stood trial. Instead, she was cross examined via video link, so she did not experience the stress of the courtroom. Poppy's physical absence in the courtroom did not affect the quality of her evidence, the judge describing her testimony as "heart-rending" and "utterly compelling".
If you are a victim of crime and when reporting you did not feel that your rights have been met, then you can complain to the criminal justice agency concerned, such as your local police force or the Crown Prosecution Service.
As civil lawyers supporting clients who may be going through criminal proceedings, we are mindful of the Victims' Code and should be vigilant that our clients' rights under it are being protected.