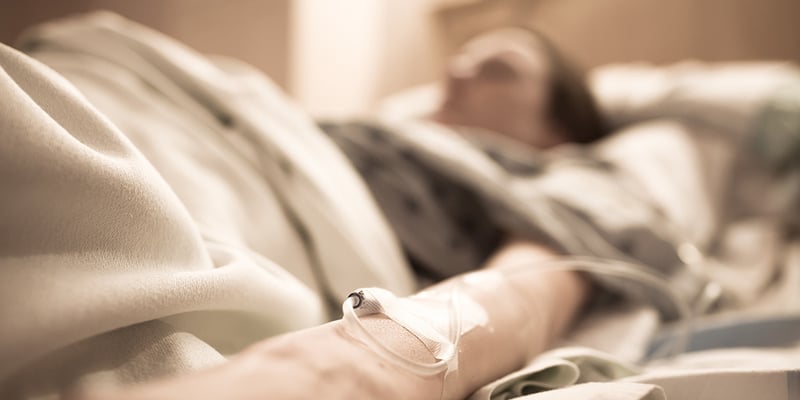 Safety during a patient's time in hospital should be a given. On the rare occasion sadly it is not, and circumstances where hospitals have failed in ensuring the safety of their patients, can be quite shocking.
Sexual assaults in hospitals, while not common, do happen. Over the past few years, an invisible outbreak of sexual abuse in hospitals across Britain has seen a rise in cases, many including rape, with children falling victim too. According to figures obtained through Freedom of Information requests of police forces throughout the UK, statistics reveal that rape within hospital alone has more than tripled between 2014 and 2020. Prior to 2014, there was a 50% increase of cases since 2011. The Met police also revealed that within mental health units there is particular issue with sexual abuse. The rapid rise in case development is simply unacceptable. Victims have described their time in hospital as a 'playground for predators' at a time when they were most vulnerable.
It is particularly unpalatable to hear of sexual abuse carried out in hospital by those in a position of power such as doctors, nurses, support workers and other patients, but it is a real and current issue to be addressed.
It is not often common to see reports of sexual abuse in hospitals feature in the media, so when they do for many a sour taste is left. In December 2014, specialist paediatrist Myles Bradbury was sentenced to 22 years in prison after committing sexual assaults on over 18 victims, all of which who were children, at Addenbrooke's Hospital in Cambridge. The paedophile doctor, as a blood cancer specialist, targeted young and extremely sick children, some of who were suffering with Leukaemia and Haemophilia. Not only did Myles Bradbury take advantage of his patients for his own sexual gratification, but he also continuously lied to parents and colleagues to manipulate the system and
gain the trust of others.
The case of Miss X
Emmott Snell Solicitors have represented victims of sexual assaults within British hospitals and medical settings. Most recently, we represented Miss X, a victim of serious sexual assault whilst an in-patient at an NHS hospital, by another patient on the ward. Miss X was able to successfully obtain a five-figure settlement of damages after bringing a compensation claim against the NHS for being vicariously liable for the actions of the perpetrator.
Within Miss X's claim, the NHS were found to be vicariously liable because the perpetrator was known to the hospital to have had a history of sex offending prior to his admission on a mixed sex ward. Whilst Miss X slept in her own private allocated room under heavy sedation/medication, the perpetrator was able to allow himself into her room and carry out the sexual assault.
Although Miss X will never forget the trauma of what happened to her, obtaining justice in both the criminal and civil courts provided her with important validation. She can use at least part of her compensation to access specialist treatment such as therapy and counselling to help her move on
and find ways of processing what happened to her to aid her recovery. Most importantly and like for many others, the reward at the end of the compensation claim has given her some closure and a chance to re-build her life.
Put simply, Miss X was not adequately protected during her time as an in-patient as the hospital failed to put in place measures to ensure that she was safe and would not be at any risk.
Making a change
Sadly, many victims feel as though nothing is gained from coming forward with it being estimated that around 90% of sexual abuse within hospitals goes unreported. It is simply unacceptable that hospitals are unable to keep patients on wards safe and increased measures and efforts must be put in place so that a zero-tolerance approach to sexual abuse within hospitals in maintained.
As Dr Mona Kamal, a London based consultant psychiatrist said, this crisis demonstrates the simple fact that wards across hospitals in the UK are not "adequately staffed". This factor alone could have been the difference in Miss X's case.
Summary
Patients who have suffered sexual assault during their hospital stay can come out feeling worse than they did before they were even admitted, feeling as though many aspects of life have been ruined, that for many seem irrecoverable.
Whilst we realise no amount of money could ever make up for the harm and loss suffered by victims such as Miss X, it can provide important recognition and represent a form of justice for the injury suffered.
If you have been sexually assaulted whilst a patient at a surgery or hospital by someone entrusted within your welfare and would like to discuss the possibility of making a civil claim please contact Emmott Snell Solicitors for an informal and confidential chat.