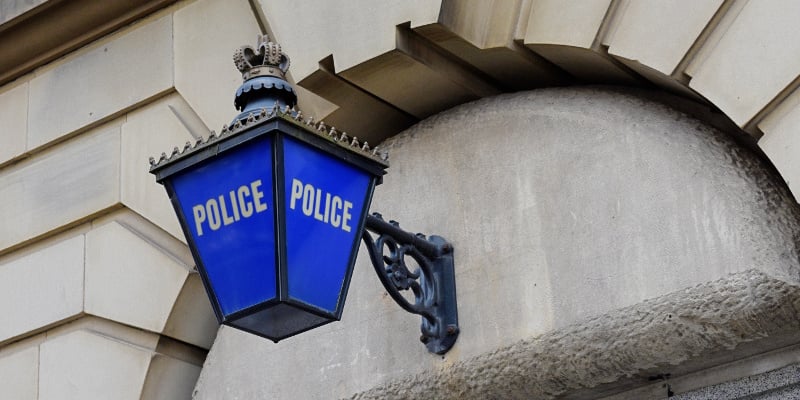 While over 30 million people tuned in to watch England vs Italy in the Euro 2020 final earlier this month, only the 60,000 in Wembley stadium witnessed the 'streaker' that the rest of us were spared thanks to the discretion of the cameras.

The act of flashing in front of non-consenting witnesses, along with masturbation and similar activities, is classified as exhibitionism. Exhibitionism, though often discussed as a humorous topic, is a very serious behaviour that can frighten the victim.

The exhibitionist is typically male, and the victim is usually a female (adult or child), and usually an unsuspecting stranger. It is associated with the perpetrator deriving sexual arousal from the act or fantasy of exposing their genitals to non-consenting strangers.

Exhibitionism is a form of paraphilia, which Psychology Today defines as "a condition in which a person's sexual arousal and gratification depend on fantasizing about and engaging in sexual behaviour that is atypical and extreme."

More extreme behaviour can amount to a clinical disorder called Exhibitionistic disorder. This is a condition featuring the urge, fantasy, or act of exposing one's genitals to non-consenting people, particularly strangers. It refers to persistent and intense atypical sexual arousal patterns that are accompanied by clinically significant distress or impairment.

Exhibitionistic Disorder is thought to affect approximately 2-4 percent of the male population. The condition is less common in females, although prevalence estimates are unknown.
Causes of exhibitionism
So, what drives someone to strip off and expose themselves in a public place? Or to perform a sexual act in front of non-consenting strangers?
There are lots of theories and little consensus on the cause of exhibitionism:
Biological theories suggest that the prevalence of testosterone in males increases their susceptibility to develop deviant sexual behaviours
Learning theory studies have shown that emotional abuse in childhood and family dysfunction are both significant risk factors in the development of exhibitionism
Other risk factors include antisocial personality disorder, alcohol and an interest in pedophilia
A desire on the part of the perpetrator to cause shock, distress or even anger.
What you can do if you've been a victim of exhibitionism
A person who intentionally exposes their genitals with the intention of causing alarm or distress commits the criminal offence of indecent exposure. You should report them to the police immediately.
A person who carries out an act of an obscene nature in public can be charged with 'outraging public decency'. This refers to lewd, obscene or behaviour of a disgusting nature.
The Criminal Law
Convictions of indecent exposure can result in up to 2 years in prison. Until the Sexual Offence Act 2003 it was not even defined as a sexual offence. First time offenders can be sentenced to no more than a Community Service Order and/or a modest fine.
Some consider the law too lenient, perceiving this behaviour as a 'trigger crime' i.e. a minor offence that conceals an underlying propensity to commit more serious sexual acts in the future.
Sentencing guidelines recommend that a pre-sentence report be done on the perpetrator 'to identify sexual deviant tendencies' which might require a programme of treatment.
The Civil Law – does a victim of exhibitionism deserve compensation?
The harm and distress caused by a flasher, by someone who masturbates in front of you, or someone who carries out any other sexual act deliberately with the intention of you seeing it, cannot be underestimated. The perpetrator being dealt with through the criminal courts will hopefully serve both a punitive and preventative purpose.
However, in addition to obtaining justice in a criminal court, it is possible for a victim to obtain justice in the civil courts. A successful outcome in the civil courts is compensation for the victim, such compensation representing a mark of recognition of the harm/distress caused.
You may understandably feel grieved by being subjected to this unwanted behaviour and you may feel that by pursuing a civil claim, you are making a strong statement that such behaviour should not be tolerated in society. You may feel that the perpetrator should be held accountable and should 'pay' for his actions.
We have previously published a blog about pursuing an individual in person for sexual assault, which is worth reading.
And in conclusion…
It is evident this category of sexual offences, which has been around for a long time, is here to stay. If you are unfortunate enough to be a victim of such an offence it is essential that you take steps to protect the public and yourself by reporting the matter to the police.
Importantly, you should also consider your own self-care, seeking appropriate support if it causes you distress or perhaps triggered an earlier experience. Confide in a trusted friend or family member, consult your GP, or contact a specialist support group. You should also consider whether a civil claim against the perpetrator is something you might want to do. An informal chat with a specialist in the field of sexual assaults can help inform that decision.