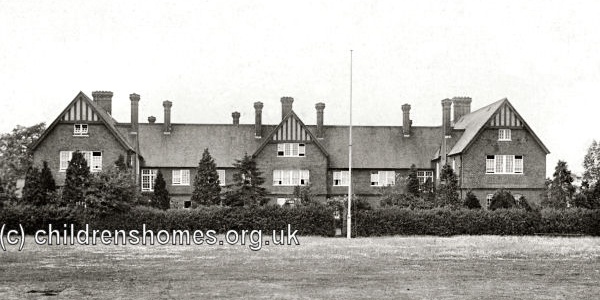 Yet another example of institutional abuse is unfolding.
Surrey Police have launched a large scale investigation into allegations of sexual abuse spanning three decades at a children's home in Woking, Surrey.
In an effort to identify victims and witnesses, police have spoken to hundreds and state that there are over 1,500 enquiries in relation to this investigation.
Additionally, 17 people have been arrested or interviewed under caution, but the police believe there are more who have committed criminal offences.
Keith Hammerton
The home in question, known as both Kinton Approved School and the Oaks Centre, closed down in the early 1990s.
A care worker at the home named Keith Hammerton was jailed on 1 November 2006 for 6 years after having been found guilty of 10 counts of indecent assault against boys in his care in the 1970s.
He abused his position as House master for many years by luring boys to his room with the promise of alcohol. He invited as many as three boys at a time and induced them into performing sex acts on him and would also perform sex acts on them, in return for beer he kept in a barrel in his room.
He would regularly wake boys up and expose himself to them. The boys under his care were vulnerable, having been placed into the home following their own difficult circumstances.
Victims win compensation claims against Surrey County Council
Tracey Emmott of Emmott Snell Solicitors represented two victims of Keith Hammerton in civil actions against Surrey County Council who were responsible for the running of the school and for the children resident there.
With regards to the handling of the abuse by Keith Hammerton by staff at the home, Tracey Emmott stated that "While many of the boys were scared to report what was going on, some complaints were made but appear not to have been properly investigated and even ignored. My clients allege that most staff chose to turn a blind eye to activities going on in the home, which they should have questioned."
"Even when members of the staff brought their concerns to the attention of the headmaster, they seem to have been treated lightly, since Hammerton was first suspended but later reinstated."
"It seems that those in charge of the home and the investigating authorities failed in their duty to protect vulnerable young people in their care, despite warning signs and numerous complaints by both staff and pupils."
"As a result of their suffering, the lives of these men have been damaged, leaving them with lifelong emotional scars."
The two men were successful in their claims against Surrey County Council and obtained not insignificant sums of compensation. Although it does nothing to erase the mental trauma and distress that these men suffered as children, the compensation will have undoubtedly brought some closure to a traumatic period of their lives and assisted with the healing process.
Continued investigation
The investigation continues, and Surrey Police have urged anyone with more information to come forward. If you have any information or have been personally affected by abuse and do not feel ready to speak to the police, the following organisations can assist: