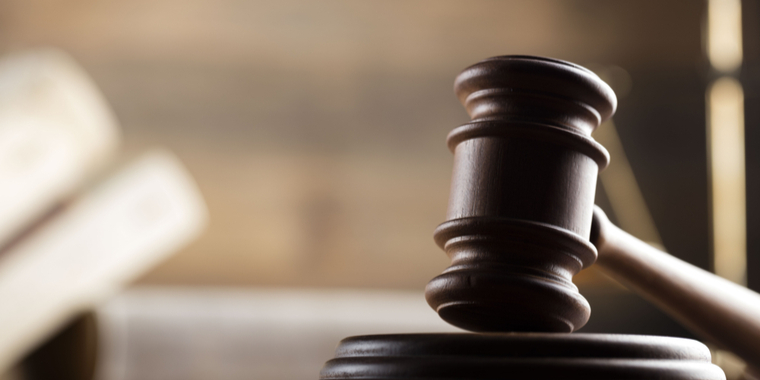 A former pupil of Lincoln Cathedral School successfully obtained an out-of-court settlement in a civil action against the Lincoln Cathedral Dean and Chapter for sexual abuse he suffered whilst at the school.
"X" was around eight years old when he won a choir scholarship to Lincoln Cathedral School. He was a boarder there and returned home in the school holidays. It was here that X encountered two teachers, Patman and Griffiths, who independently groomed him before sexually abusing him.
The abuse started when X was around 10 years old, when Patman sexually abused him and other boys in a piano lesson room.
In his role as housemaster, Roy Griffiths (who was also his Latin and English teacher and involved in the school choir) had accommodation in quarters in the main school building, close to a dormitory. Griffiths would handpick his favourite pupils to sleep in his dormitory, and X was chosen in his final year of school.
Griffiths took advantage of him by luring him and other boys into his apartment where he would allow them to watch TV and give them sweets and Vesta Chow Meals, before sexually abusing him. He would require the boys to strip naked, would fondle their genitals and would incite them into mutual masturbation.
Griffiths would also schedule bath times making the pupils go in one at a time, where he would insist on washing them, giving him the opportunity to molest them. Such abuse occurred on a regular basis, for over a year.
When X was aged 12, Griffiths invited him and another boy on a trip to the Isle of Skye. By this time X was now head chorister and was under the impression it was a reward. They stayed at a B&B and X was made to share a bed with Griffiths. At night, Griffiths would sexually abuse X. After the second or third night of the trip, following an attempt by Griffiths to anally penetrate him, X reported matters to the landlady, who immediately notified his mother by telephone. X returned home early, and his mother notified the Canon at the Deanery and the Bishop of Lincoln of the abuse. X did not return to the school and understood that Griffiths moved to another school.
The effect of the abuse
In order to quantify X's claim he was examined for purposes of his civil action by a court expert, who was a psychiatrist.
The expert found that X had in the past suffered from harmful alcohol use which fluctuated in severity. X was also found to have suffered with an adjustment disorder which started when the police fist made contact. The psychiatrist also considered that X had suffered from depressive symptoms and diagnosed Recurrent depressive disorder.
The expert found that the abuse X suffered at the hands of Roy Griffiths and Patman was a contributing cause of the harmful alcohol abuse and that it was a major causal factor in respect of the adjustment disorder. The expert recommended that X receive future treatment for the adjustment disorder, particularly trauma focused psychotherapy.
The Police Investigation
Triggered by contact from Lincolnshire police in Operation Redstone, a wide investigation into allegations against priests in the Diocese of Lincoln, X made a full statement to the police concerning his sexual abuse at Lincoln Cathedral School in August 2017.
Following a lengthy police investigation, Roy Griffiths was charged with indecent assaults and gross indecency against seven boys, including X. On 3rd April 2018, Griffiths was convicted and imprisoned for six years and seven months for six indecent assaults, including offences committed against X, after being tried and prosecuted at Lincoln Crown Court.
The Civil Compensation Claim
Soon after Griffiths' conviction, X sought to pursue a civil claim to seek accountability from the operators of the school who X argued were legally responsible for the sexual abuse he suffered at the hands of Griffiths and Patman.
After negotiation, X was offered a substantial five figure sum by way of an out-of-court settlement.
The then Dean of Lincoln made a formal apology to all Griffiths' victims and wrote a letter personally to X. However X also requested a formal apology from the Bishop of Lincoln, though this his has not yet been forthcoming.
Whilst no amount of money can make up for the harm suffered by X, it is hoped that the settlement will help X to find closure and will also provide some recognition for the lifelong injury he has suffered.