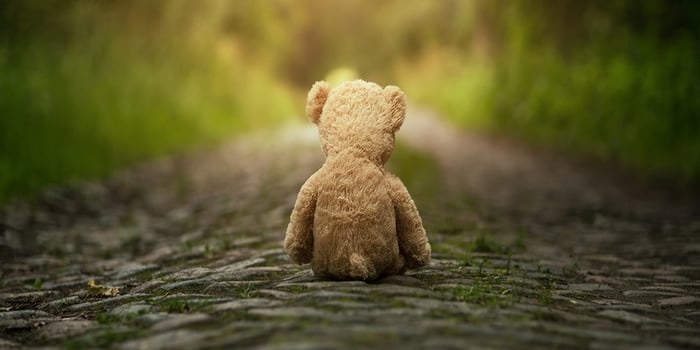 In 2015 Miss 'X' contacted Emmott Snell Solicitors and told us that she wanted to pursue a personal injury claim against the social services department of the local authority, arising from sexual assaults, neglect and physical abuse suffered by her shortly after her birth until she was 11 years old.
Miss 'X' had been given Emmott Snell's contact details by her older sister who had previously been assisted by Tracey Emmott in a similar and successful claim. Miss 'X' cannot be named by legal for legal reasons having been granted anonymity by the court due to the highly sensitive nature of the case.
Background, history and the abuse
Miss 'X' is one of six children who grew up in a large city in England. Social Services were involved with her family before she was even born. Miss 'X''s mother had children previously removed from her care and never returned as it was felt she was unable to care for them. Miss 'X''s older brothers and sisters were placed on the Child Protection Register after it was learned that Miss 'X''s father had physically assaulted her older brother.
A few months after Miss 'X''s birth her father was arrested on charges of rape against Miss 'X''s half-sister. This rape had taken place five years earlier when Miss 'X''s father was a regular visitor to her mother's home. Miss 'X''s father pleaded guilty and received a custodial sentence. Miss 'X''s mother relocated the family as she believed the children might be removed from her care.
A year or so later Miss 'X''s father was released from prison and he rejoined his family. Although social services were aware of this and grave concerns raised at a case conference they decided not to remove the children from the family home.
Over the following ten years Miss 'X' was subjected to appalling neglect, physical, emotional and sexual abuse in her family home.
The assaults which included rape were carried out by her father, brother and other males who visited the home. During this time social services were regularly involved with the family. There were many reports from schools and other sources about the parenting provided to Miss 'X' and her siblings including poor emotional care, poor supervision, lack of stimulation, poor physical care of the children and a chaotic home environment. In addition, a neighbour reported that one of the children was having sexual relations with their father.
Further concerns were raised in when it was learnt that a Schedule One offender was living in the home. There were reports that Miss 'X' was sharing a bed with her older brother. Miss 'X' tried to tell her mother of the abuse who did not (or chose not) to believe her.
When Miss 'X' was 11 years old her older sister told the police that their father was physically abusing them. Miss 'X' was taken into care and never returned home. Social services carried out assessments that concluded that Miss 'X''s father presented a physical and sexual risk to his children and that their mother could not care for them.
Following removal from the family home Miss 'X' made disclosure of the full extent of the sexual, physical and emotional abuse she had suffered in the family home.
Miss' X''s father was finally charged and convicted of six counts of rape and one of indecent assault and received six life sentences.
The effect of the abuse
During the claim, Emmott Snell Solicitors obtained a report from both a Consultant Psychiatrist and Consultant Clinical Psychologist . These reports showed that Miss 'X' was suffering depression and Post Traumatic Stress Disorder as a result of the child abuse.
The psychiatrist assessed the claimant as lacking capacity and a litigation friend was appointed to act for her in the proceedings. In addition, Miss 'X' was found to have a learning disability and coupled with her psychiatric symptoms it was believed unlikely that she would be able to work in an independent capacity and support herself financially.
The civil compensation claim
Emmott Snell Solicitors brought the claim against the relevant local authority. Miss X's case was that their social services' department should have properly assessed the risks faced by her in late 1988 and the outcome of the assessment should have been to remove her from the family home into their care. This contention was supported by an expert social work consultant who prepared a report during Miss X's sister's claim.
As the local authority continued to deny the claim, it was necessary to issue court proceedings at the Royal Courts of Justice. Following some negotiation Emmott Snell Solicitors obtained a settlement for Miss X (to spend on much deserved personal items).
This was approved by a High Court Master earlier this year. Whilst the Master was happy to release some of the monies to Miss 'X', the majority will be invested into the Court Funds Office.
Crucial to the success of her claim was the fact that she remained in the family home for an extended period under a court order (known as a supervision order) during which she continued to be abused.
Whilst no amount of money could ever make up for the harm that Miss 'X' suffered and the devastating effect it has had on her adult life, it is hoped that the settlement may help her find some closure.
Nothing can replace her lost childhood but the settlement may allow her to enjoy some of the childhood experiences she was denied and so many of us take for granted.
If you have suffered childhood abuse and are considering making a civil claim or simply wish for further information please download our E-book which we hope may be of some assistance to you.