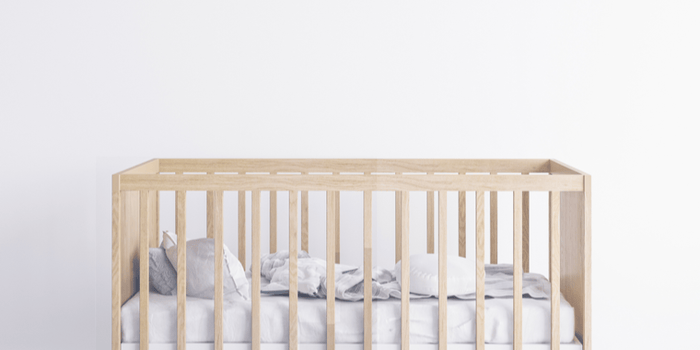 Recent televisions programmes have shone a light on the prevalence of female paedophiles: the current storyline in EastEnders which sees Mick Carter reliving the sexual abuse he suffered as a child by his social worker Katie, is a case in point.
The current BBC 2 mini-series 'A Teacher' tells the story of a male student who has a predatory female teacher who abuses her position of trust by taking advantage of a vulnerable 17 year old male student.
Whilst female sexual predators are considered to be few and far between, they are in fact more common than society would like to believe.
Of the cases which feature in the media, it seems that one of the common cases of female paedophiles are of those who work in childcare settings, in particular those who work in nurseries.
Relevant news stories
One of the most infamous cases of child sexual abuse in a nursery setting is that of Vanessa George. In 2009, George was sentenced to a minimum of seven years in prison for abusing children at a nursery in Plymouth. George was found to have taken photographs of herself abusing children who had been left in her care. She had also shared these abusive images on the internet. One of the most horrifying details of this case was that George refused to name the children she abused. George was released from prison in 2019 after a parole board found she "no longer posed a significant risk". However, George was banned from working with children and was placed on the sex offenders register for the rest of her life.
In 2019, Sophie Elms was named as one of the youngest-ever female paedophiles after she was jailed for offences including sexual assault of a child. She had been on placement at a local nursery at the time of her offences, but the crimes did not take place there. She was jailed for seven years and ten months after pleading guilty to physically abusing two victims aged two and three.
One of the most horrifying details of case such as the above is the abuse of power of those who are trusted to care for our children – and their betrayal of this trust.
Abuse of power and betrayal of trust
To leave a child in the care of a professional takes a high level of trust. Professionals are trusted to care for our children as any parent would– to protect them from danger and to keep them safe. Many parents feel able to leave their children in a nursery as they are reassured that the professionals there are qualified to take care of their children. Moreover, many of those who work within a nursery are females and so are believed to have a maternal instinct which builds the trust of parents.
The children cared for within a nursery are totally reliant on the adults around them; their age means they require a high level of care, protection and supervision. For an adult, who has been trusted to care for these children, to abuse their position in such a way is a complete betrayal of trust.
Safeguarding in nurseries
Cases of abuse within nursery settings seem to be becoming more common. It was only last year that the Jack and Jill Childcare nursery in Torquay was shut down after a male teenager was accused of sexually touching children there.
It is therefore important to consider the role of safeguarding and how this can prevent such things from happening. Reputable nurseries should train their staff members in line with child protection training every two years and should have a designated safeguarding leader within the team. Staff should also be trained to report any signs of child abuse or neglect. DBS checks should also be undertaken to check that any new potential staff member has not been convicted of anything which prevents them from working with children. It goes without saying that any disclosure by a child of abuse in a nursery should be reported to the police immediately. An investigation and prosecution of the perpetrator should follow.
Compensation claims for abuse in nurseries
Unfortunately, in some cases, safeguarding precautions do not prevent staff members from abusing their position and mistreating the children left in their care.
If your child has been subjected to abuse in their nursery, and the staff member has been convicted for these crimes, it may be possible to bring a civil compensation claim against the nursery. If the perpetrator has assets she can be pursued personally for these offences.
Emmott Snell Solicitors have extensive experience in bring claims for victims of abuse where the perpetrator has abused their position and betrayed the trust placed in them by their victims.
It is important that justice is sought for all those who have been abused by those trusted to care for them. Where the perpetrator is a woman, this should be no deterrence for victims from seeking justice. If you, or your child, has been the victim of abuse within a nursery setting, please do not hesitate to contact our team. Please also feel free to download our eBook for more information on bringing a civil compensation claim for sexual abuse