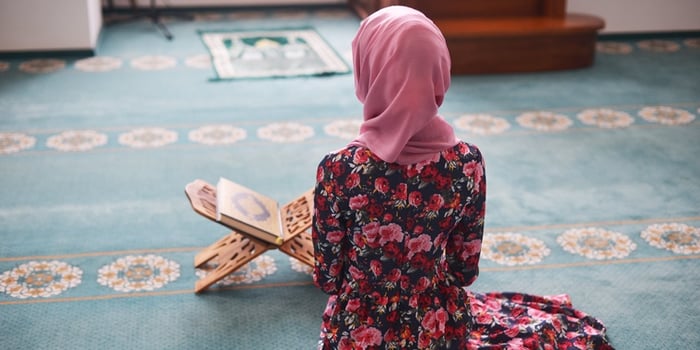 Sadly, in recent years we have almost become accustomed to stories in the press about individuals using positions of authority to sexually abuse those that are vulnerable, such as children. There has been much media attention on the wrongdoings of members of the clergy such as former Bishop of Lewes, Peter Ball. An independent report into the horrific crimes he committed against children, over a period of 20 years or more, was published in June 2017. It accused the Church of England of "collusion and cover up".
From a cursory search of online news articles we may be forgiven to hold the view that the majority of crimes against children and young men or women in religious organisations occur in the Christian church, albeit different denominations. However, it is arguable that such offences are just as prevalent in other religious institutions, for example in Islamic institutions such as mosques, but are not as extensively reported as others.


Recent news
A recent news story has come to light of a Quran teacher named Mohammed Haji Sadiq in Cardiff who has been jailed for 13 years following allegations of sexual assaults of girls as young as 5 between 1996 and 2006. He exploited his position and preyed on these girls who called him 'uncle' as a sign of respect. The four victims that came forward, who are now in their late 20s and early 30s, demonstrated remarkable courage and bravery. They were fortunate enough to have the support of their families which, for many victims, is not the case.


An Imam's position in the Muslim community
Imams are important figures of the Muslim community. They are given immense respect and therefore have considerable influence and power. Along with being the leader of the mosque, Imams also have the responsibility of teaching young Muslim children about the principles of Islam and how to read the holy book, the Quran. They will undoubtedly come into contact with hundreds of children from their local community yet there is no legal requirement for a criminal records check.
This remains entirely at the discretion of the mosque's administration. Religious institutions are expected to comply with the government's inter-agency guidance on safeguarding children. However, perhaps due to the limited scrutiny on Islamic organisations, these policies are not being adhered to as rigorously as they should be.


Cultural stigma
There is much cultural stigma in Muslim communities surrounding sexual abuse as huge importance is given to reputation, honour and public image. This is illustrated by one of Mohammed Sadiq's victims, who stated that it was "not acceptable" to talk about what was happening at the mosque.
The position of Imams in close-knit communities makes it extremely difficult for children and young people to come forward and report the abuse to their families in the first instance. There is a fear that they will not be believed and will in turn be shunned.
A report by the Muslim Women's Network in 2013 into sexual exploitation of Asian girls and young women stated that "when the family became aware of any abuse they re-victimised them, which meant not believing them, blaming them, forcing them into a marriage, forcing them to leave the family home and in one case forcing the victim to have hymen repair surgery prior to a forced marriage".
Pressure from families and communities to keep quiet about any abuse suffered seem commonplace and mean that victims often suffer in silence and come to accept that they have no way out from their situation. This adds to the distress of the abuse and can cause traumatic effects on a young person's development lasting well into adulthood.


Reporting the abuse
It is vital that those who suffer these crimes are able to come forward to report what has happened and remain safe from the threat of any repercussions from families or communities. If you or any one you know has suffered this type of abuse you may want to seek counselling to help with the healing process. The following helplines may be able to assist if you are affected by these issues:
If you feel ready to report the abuse, contacting the police should be the first thing to consider. It is important to note that it is never too late to report.
Speaking out against a powerful member of a religious community who has strong links to a community can be daunting but it is important that those committing this appalling breach of trust are held accountable for their crimes.
After a criminal prosecution it is possible that a civil claim can be pursued either against the abuser or more likely against the mosque/religious organisation itself who have a duty of care towards those that come into contact with their employees. By not carrying out adequate checks on the individual they have failed in their duty to safeguard you from harm.