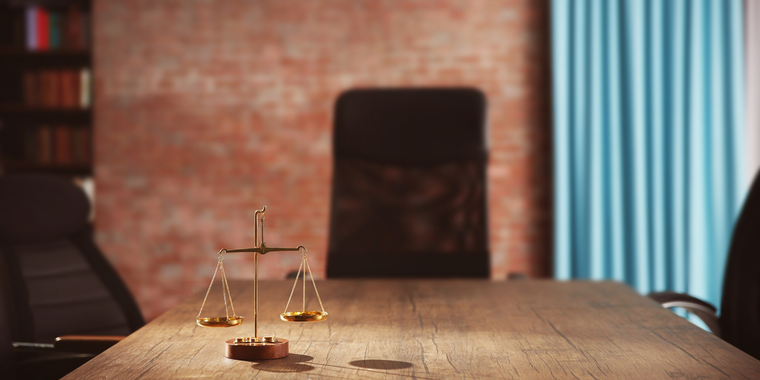 1. Do I have a claim and what do I have to do?
If you have suffered an injury (physical or psychological) in the last three years as a result of being involved in an accident that wasn't your fault, then you may have a personal injury compensation claim.
There are some cases where the criteria might be different. For example, a child has three years from their 18th birthday to make a claim (and will be represented in the claim by a competent adult known as a litigation friend), regardless of how old they were when they were injured.
If you have suffered injury whilst travelling by boat or air or whilst overseas the time limits vary and are often shorter.
In the first instance you should contact a solicitor with an expertise in personal injury claims who will consider the circumstances of your accident and will advise you as to whether in their professional opinion you have a claim and the relevant time limits for bringing your claim.
2. Will I have to pay legal fees?
There are essentially four ways of funding personal injury claims (legal aid is not available in personal injury claims):
Conditional Fee Agreement ("no win, no fee")
Most personal injury cases are funded by way of a Conditional Fee Agreement ("no win, no fee"), and is usually the preferred way of funding a case because it means that you do not have to pay anything if you lose your case (so long as you comply with your obligations under agreement).
Upfront 'out of pocket expenses', known as disbursements (such as experts' and records' fees) will need to be covered through the life of your case, but you may be able to reach an agreement with your solicitor about this.
If you win your claim you will be awarded compensation ("damages") from the opponent, who will also be ordered to pay some of your legal costs. To reflect the risk your solicitors, take on acting for you on a 'no win, no fee basis' (which means they do not get paid anything if you lose your case), they are allowed to charge you a 'success fee'. This is like a bonus payment and is a percentage deduction from your compensation.
While the amount can vary depending on the complexity of your claim, the amount you pay your solicitors can never be more than 25% of the compensation that you receive for 'general damages' (i.e. pain, suffering, loss of amenity) and your past losses.
If you do not win your case your legal representative will not be paid by the defendant.
Insurance Premium
Your solicitor will usually advise you to take out an insurance premium at the outset of your case to protect you, in case a costs order is made against you to pay your opponent's costs. The insurance policy will also usually indemnify your 'out of pocket' expenses which have been incurred to progress your claim.
Existing Legal Expenses Insurance
It is possible you may find you have 'legal expenses' insurance in an existing personal insurance policy. For example, in your buildings and contents policy. The relevant policy would be the one relating to the date when you were injured.
Your solicitor can help you investigate whether any existing policy will assist you in your legal claim.
Paying privately
The option of paying privately for your legal representation is available to you, which would mean that your solicitor would send you monthly or quarterly invoices. This could prove quite an expensive way of funding your claim and if you needed to register your claim at court you would need to look into insurance to protect you from any potential costs order to pay your opponent's costs.
3. How long will my claim take?
It is difficult to say at the outset how long a personal injury claim will take to conclude. This is dependant on the nature of your injury, the route it takes and whether the defendant (i.e. the person or organisation who you say is responsible for your accident) agrees to deal with your claim at an early stage. In simpler cases, where fault is clear and undeniable the claim may be resolved quickly. However, if you have suffered long term injury then your compensation claim may take longer.
A personal Injury claim must either be resolved within three years of the date of injury, or proceedings must have been commenced at court within that time period.
4. Will I have to be medically examined?
In order to prove that you suffered an injury as a result of the accident, you will have to attend a medical examination by an independent medical expert. This will be arranged by your solicitor. Following the examination, a report will be prepared. This report is very important as it describes the injury suffered and confirms when or if your recovery is likely and forms the basis for the award of damages.
5. Will I have to go to court?
Most personal injury claims do not proceed to a court hearing. Most are resolved by way of a "out of court" settlement. If it is not possible to settle your claim without a court hearing you do not need to worry. You will be represented by a barrister and supported by your solicitor.
6. How much compensation could I claim?
You can claim for compensation for your injuries, known as general damages.
In addition, you can claim for out of pocket financial losses known as special damages and which include (but not limited to) the following:
Private medical treatment
Prescription costs and/or over the counter medication
Any travel or accommodation expenses caused by your injury
Loss of earnings
Cost of care and assistance. It is possible to include this even if the case is provided by a family member or friend.
Future loss of earnings
Your compensation figure is negotiated between your solicitor and the party responsible for your accident.
The value of your claim will be based on the medical evidence obtained. No claim is settled without your specific authority to do so from your solicitor. In claims involving serious/complex injuries your solicitor may seek advice from a barrister.
7. Will a successful compensation claim affect my benefits?
If you are in receipt of means tested benefits these may be affected if you receive compensation from a personal injury claim. You could protect your compensation by setting up a personal injury trust. This is when any compensation you might receive from a claim is held in trust and managed by Trustees of which you can be one. You can still access the money, but your right to receive any state benefits will be protected. A personal injury trust can be set up by your legal representative.
We hope that the above is of assistance to anyone considering pursuing a personal injury claim.