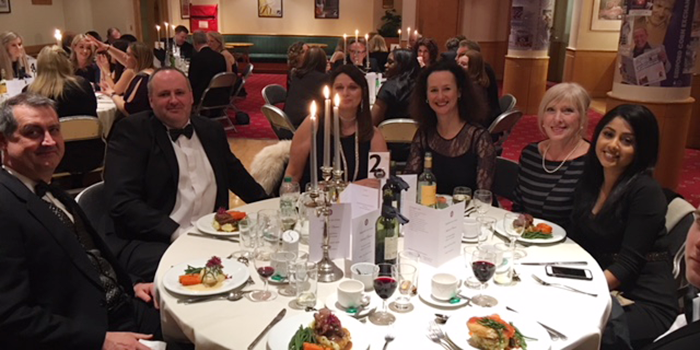 On Friday 16 March 2018, representatives of Emmott Snell Solicitors had the pleasure of attending the annual Bedford Law Society Dinner.
The dinner was held in the Howard Room of the Bedford Corn Exchange located on St Paul's Square in the Castle area of Bedford.
The Corn Exchange is a well-known, historic venue which hosts hundreds of events each year.
The dinner was attended by representatives from several local law firms in the town. The evening started with a three-course meal served at elegantly dressed tables. The food was plentiful and delicious as was the wine!
Prior to and during dinner guests were treated to a display of card tricks expertly performed by a visiting magician which was enjoyed by all.
Following dinner and toasts, guests heard from HHJ Perusko, the circuit judge for the South Eastern Circuit. He gave an enlightening and informative speech which focussed on his work in the Family Drug and Alcohol Court ("FDAC").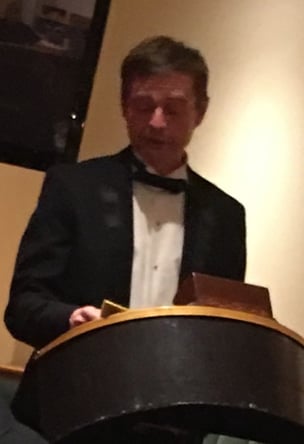 The FDAC offers a problem solving, therapeutic approach to care cases involving children at risk of significant harm by parental substance misuse and other difficulties. It is unfortunate that a high number of families that come into care proceedings have at least one parent with an alcohol or drug problem.
The aim of the FDAC is to help parents stop using drugs and if at all possible to keep families together. Alternatively, if a reunion is not possible to place children quickly with suitable carers to reduce the disruption to a child's life.
The first FDAC pioneered by Nicholas Crichton was set up in London in 2008. This was followed by new sites in Milton Keynes, Buckinghamshire and East Sussex. Sir James Munby, President of the Family Division of the High Court, said "I consider FDAC as one of the most important and innovative developments in public family law in decades".
HHJ Perusko shared his experience of the Milton Keynes FDAC and some anecdotes illustrating how effective such a court can be.
Once a family has been identified as being suitable for the FDAC process they will undergo a thorough assessment to gain as much information as possible and identify their particular and individual needs. The FDAC team can provide assistance with a number of issues including substance misuse, health problems, relationships and parenting.
Following assessment, the family will be referred to appropriate treatment providers (which may include counselling, rehabilitation and detox programs). Specialist designated judges provide parents with regular supervision and support through regular fortnightly court reviews in addition to the usual court proceedings. During the process the parents will be reviewed and come before the same judge which establishes (amongst other things) a relationship of trust.
The multi-disciplinary team works closely with the judge and other professionals to provide intensive treatment and support for parents who are willing to go through this process to change their lives for the better. This team may include social workers, psychiatrists, therapists and substance abuse workers.
Parents who successfully complete the programme are reunited with their children.
The FDAC is supported by an umbrella organisation known as the National Unit. The unit supports new FDAC sites, develop quality standards and encourages those involved in the FDAC to consider alternative service structures.
It is not surprising that research carried out by the Brunel University, funded by the Nuffield Foundation shows that the programme works and that parents that had been though the FDAC were more likely to stop misusing substances and more likely to be reunited with their children than those that had been through care proceedings.
HHJ Perusko told of his enthusiasm for the setting up of a Family Drug and Alcohol Court across the three local authorities of Bedford, Mid Bedfordshire, and Luton. It is hoped that HHJ Petrusko will attract the support and funding required from all potential stakeholders, as there is no doubt that such an initiative would be wholly beneficial to our county, not least to the children in the care system whose life changes could be greatly improved.
Emmott Snell Solicitors would like to thank the Bedford Law Society for an enjoyable evening and look forward to next year.