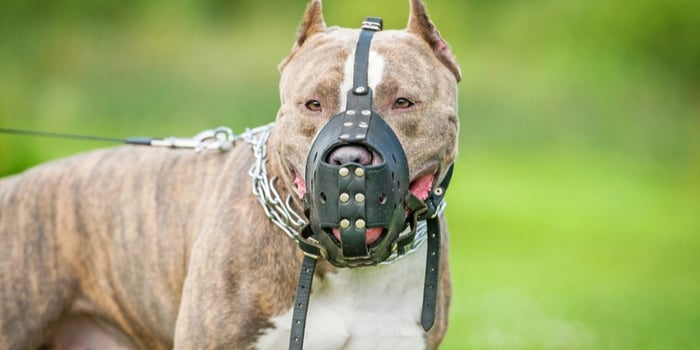 Although a dog is seen as a man's best friend, there can be occasions when this is not quite the case.
NHS data reveals that between 2016 – 2017 there were 7,461 people admitted to hospitals in the UK after being bitten or struck by a dog. Dog bites in domestic settings are widely known as the most common injury caused by animals in the UK however injuries caused by animals can occur in other settings such as:
On private or public land

Petting zoos

Farms

Stables

Veterinary practices

Pet shops
Injuries can occur in the following scenarios:
Being bitten by a dog during the course of your employment

Being kicked by a horse that is 'spooked'

Being attacked by a cow when lawfully crossing farm land– perhaps surprisingly cows can be dangerous to unsuspecting members of the public and attacks by them can sometimes be fatal.
There were 3,507 people injured by animals not including dogs between 2016 -2017 in the UK. These injuries can be severe, and can have damaging long-term consequences. You may also be affected psychologically as the experience can be traumatic.
Who is responsible?
The owner and/or keeper of an animal have a duty to ensure that any animals they care for do not hurt or injure anybody. Owners/keepers should normally take precautions to protect those that may come into contact with their pet/animal by using warning signs, gates, fencing, muzzles and barriers to name a few, especially if the animal has a propensity to be aggressive.
If you have been injured by an animal due to the owner's failure to put adequate measures in place to prevent the animal causing harm you may be able to make a claim for compensation. This could cover the costs of any treatment you have paid for or require in the future or for any lost earnings from taking time off work. Compensation should also reflect your pain and suffering.
The owner of an animal should have pet insurance which will often include cover in the event of any claims for damages or injury caused by their pet. If this is in place it means that even if the pet owner does not have the funds to pay out, the claim can be brought, and their insurers will cover the costs.
Making a claim
Claiming compensation for animal attacks is much like any other personal injury claim. The claim must be brought within three years of the injury unless the injured person is a child in which case the time limit is their 21st birthday. Your solicitor will gather evidence that supports your claim such as witness evidence, police records (animal attacks should be reported to the police) and medical records regarding the injury. A letter of claim will be sent to the owner of the animal that caused the injury, notifying them of your claim.
Following this, a period of time is allowed to investigate the claim. A medico-legal expert will then be instructed to produce a report on the extent of your injuries and the effect it has had on your day to day life. Appropriate treatment will also be considered. This report will assist in establishing the level of compensation that can be recovered and details of your financial losses will be collated. These documents will enable negotiations towards ideally, an out of court settlement to resolve your claim.
Level of damages
There are two parts to the compensation that you may be entitled to:
Firstly 'general damages' are the money you receive for pain suffering and loss of amenity. The level of damages you can receive will depend on many factors such as:
Seriousness of injury

Recovery time

Impact on daily life
'Special damages' are the expenses that you have actually incurred which may include:
Loss of earnings (from taking time off work)

Money spent on medical treatments as a result of the injury

Transport costs to treatment sessions
It is important to point out that no two cases are ever the same and the level of compensation can differ greatly between cases.
Emmott Snell Solicitors have experience and expertise in the handling of claims involving injuries caused by animals and would be pleased to assist if you have been seriously injured by an animal.
Please get in touch with us to see if we can help.