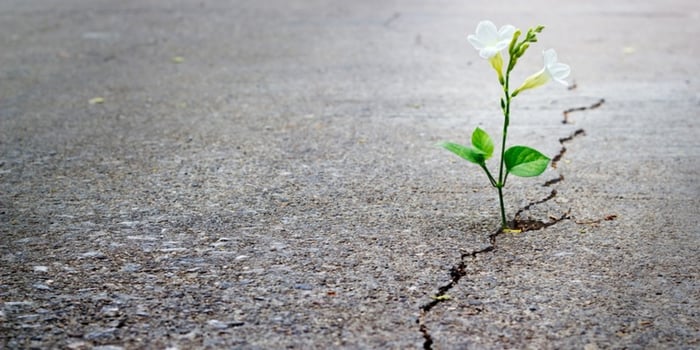 An ever-prevalent example of institutional abuse is that which occurs in children's homes. Children in care are especially vulnerable, requiring the highest standards of professional practice and care. Sadly, such children can sometimes be taken advantage of by those in positions of authority over them. Emmott Snell have represented many individuals who've suffered institutional abuse at the hands of those in charge of their care, helping them get the redress they deserve.
The case of Wisteria Lodge
Most recently, we represented 'Miss G' who suffered physical and sexual abuse whilst a resident in three Coventry children's homes, and has been awarded a five-figure sum in an out-of-court settlement.
In 1985, when Miss G was 12 years old she was placed in the Grange education unit. There, she was sexually assaulted on a number of occasions by a residential social worker, Christopher Chick.
Soon afterwards, she was moved to Wisteria Lodge children's home where she was regularly assaulted by staff members Alan Todd and Ken Owens. The assaults included the use of intimidation, aggression and violence, as well as sexual assault by Todd. She was often locked in a 'time out' room, which had minimal furnishing and ventilation, for days at a time.
When she was 13 she was taken to Stoke House, a secure unit. She was left in the care of the manager, Michael Brookes Jenkins, who also seriously sexually assaulted her. Brookes Jenkins is now deceased.
All these establishments were run by Coventry City Council.
Justice for Miss G
In 1999, Miss G reported the assaults to the council and the police, but it was decided that no further action would be taken. In 2001 she made a further complaint to the council, which led to an investigation by the local government ombudsman. As a result, Brookes Jenkins was dismissed.
Christopher Chick was found guilty at Birmingham Crown Court in 2000 of two counts of indecent assaults against children, though the charges concerned assaults other than those against Miss G. Chick was ordered to sign the sex offenders register and has since died.
Alan Todd and Ken Owens were convicted of offences of indecent assault and child cruelty at Warwickshire Justice Centre in February 2016. They received a total of 12 years and six months imprisonment. One of these offences related to Miss G.
Grotesque patterns of abuse
Tracey Emmott, who represented Miss G in her child abuse compensation claim said "Miss G's experiences, whilst holding a unique horror for her, conform to a dreadful pattern of institutionalized abuse which appears to have been condoned during the 1980s and after", Tracey Emmott points out. "During that period, it seems that society was either too squeamish to confront institutionalized child abuse or too unwilling to believe the terrible stories the young people in its charge reported against those in authority.
In this instance, Miss G reported her abuse to Coventry City Council three times over almost 30 years. On none of those occasions was any serious action taken.
"In the end, it was a woman police officer who listened to her and made sure the offences were investigated."
Tracey further commented that "Miss G's traumatic experiences in care have caused her to suffer from psychological difficulties ever since, a common outcome, and she has been diagnosed with complex post-traumatic stress disorder and acute polymorphic psychosis. But through it all she has relentlessly pursued her case, both through the criminal and the civil courts. Her aim was to gain justice not only for herself but for other residents at the children's homes, who suffered similar incidents of assaults whilst in care."
Miss G's plea to others
In a statement, Miss G said: "From their behaviour during my claim against them I have no faith in either Coventry City Council's ability to learn lessons from the past or in their inquiry. I would urge other abuse victims to come forward. I have achieved a high degree of closure through both the criminal and civil legal actions and, like me, you have a right to justice."
It is important to note that if you have suffered abuse in a children's home or any form of institutional abuse can be reported to the Police by calling 101 no matter how long ago the abuse occurred. Even if the home you were in does not exist any longer (such as the case described above) the relevant local authority may be liable for abuse suffered at the hands of carers. A civil compensation claim usually follows successful criminal proceedings.