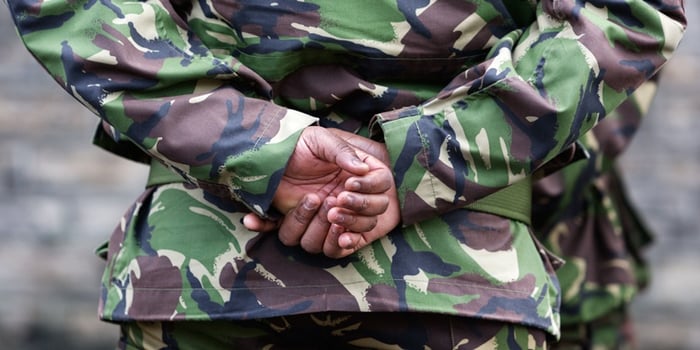 Sexual offences committed in the context of the military have reached public awareness before: we remember the death of four trainees at Deepcut barracks, and the case of military police trainee, Anne-Marie Ellement, who was found hanged in 2011 after claiming she had been raped by two army colleagues in 2009.
My experience of representing such victims in civil compensation claims against the Ministry of Defence is that they suffer unspeakable shame and often lifelong damage.
When considering an amendment to the Armed Forces Act 2006 last year, Liberal Democrat peer, Baroness Jolly, expressed the belief that men and women who serve in the armed forces deserve the same level of protection as civilians. She said, "sexual assault is a gross violation which can have serious, long lasting consequences on victims, and unfortunately the military has failed to acknowledge the seriousness of this crime until now".
It would be naive to doubt that a culture of sexual assault might exist in one of Britain's largest youth groups. There is something inherent in the fabric of the military cadets that provides ample opportunity for abuse of this kind.
The structural hierarchy within the institution gives the perpetrator (usually the instructor) the power, license and indemnity to sexually abuse cadets. The cadet instructor has unquestionable authority; the cadet is expected to have unwavering obedience and is trained to follow orders to the letter. The nature of regular cadet activities involving corporate team-building, often with a high degree of physical contact, fosters camaraderie which can be exploited.
The recent Panorama program exposing gargantuan whitewashing of crime by senior figures in the cadets, in different areas of the country, almost defies belief. It highlights a culture of silence, combined with a culture of cover-up, and serious institutional failure.
The figures released are truly shocking: there have been 363 sexual abuse allegations in the last five years, and almost 100 instructors have been dismissed.
How many who have suffered have not yet been strong enough to break that wall of silence, and how many of our children still suffer today? Let's not pretend that this is a 'historic' issue that can be comfortably pigeonholed into the past.
It is hard to believe that the culture which enabled institutional abuse of this severity has much changed. However, I was heartened to hear the cadets' response to the Panorama program:

"We now have a zero tolerance protocol and a specialist team to enforce policies and provide support. Our culture encourages our employees, volunteers and cadets to speak up, disclose and confront any issues".

We must continue to hold the Ministry of Defence to account, and to consistently honour the reassurances they have made to the hundreds and thousands of cadets active in their ranks today.