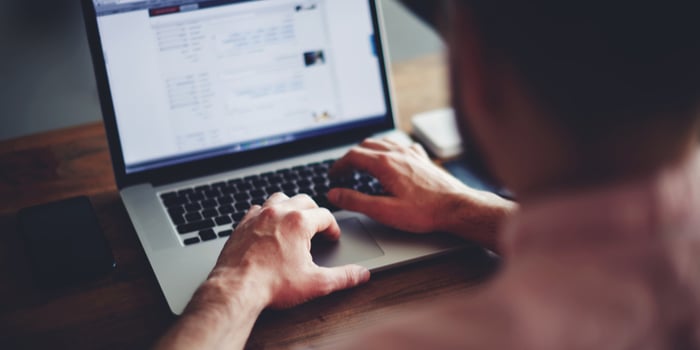 Image based sexual abuse is the non consensual making and / or sharing of nude or intimate private photographs or videos.
Social media outlets make easy platforms for exploitation, whether it be in the form of:
'revenge porn'
'upskirting'
'fake porn'
'sextortion'
videos of sexual assaults
paedophile activity.
The explosive accessibility of the virtual world in recent times makes image based sexual abuse increasingly prevalent.
The consequences of image based sexual abuse can be catastrophic, causing deep anguish and distress, social isolation, self blame, and despair. It can lead to the loss of employment, the breakdown of marriages and other significant relationships and tragically, suicide.
The criminal law in this area is somewhat haphazard, so while some of this behaviour is caught by criminal legislation not all of it is. The civil law can be an effective tool in putting the victim- survivor back in control – by way of pursuing a claim for compensation (representing accountability) against the wrong doer.
This article illustrates how a victim-survivor of image based sexual abuse used the civil law for redress, after she had achieved justice in the criminal courts.
Between the ages of 13-15 "Ms X" was groomed by her then stepfather "Mr Y". He would encourage her to pose provocatively naked or semi naked. He would take indecent pictures and videos of her, which he would post on a notorious website inviting people to buy her used underwear online.
Ms X lost her self esteem and felt dirty, tainted and worthless. She struggled in friendships and had difficulty trusting others. Ms Y's abuse had a significant emotional component , as he was controlling in all aspects of her life including her weight, friendships and appearance.
Mr Y also anonymously befriended Ms X through an online chatroom where he impersonated a girl named 'Lucy'. Whilst impersonating the young girl, he communicated in a lewd, indecent and sexual manner, persuading Ms X to do things such as lose her virginity, and to have sexual relations with girls.
The Police Investigation
For most of her life Ms X had coped with blocking out her experiences, but on discovering in adult life that Lucy's alter ego was in fact her step father, she decided to hold him accountable. After the breakdown of her mother's relationship with Mr Y, in 2014 she reported Mr Y to the police. Following a long police investigation and finally a prosecution, Mr Y was convicted, and sentenced to 18 months in prison at Lincoln Crown Court in relation to three counts of taking indecent photographs of a child (Ms X) and one count of possessing an extreme pornographic image. He was also made the subject of a Sexual Harm Prevention Order and placed on the Sex Offender's Register for 10 years.
The Civil Compensation Claim
In 2018, Ms X decided to pursue a civil claim against Mr Y, sensing that he had not been sufficiently punished or made properly accountable for his actions. As part of the civil process Ms X met with a court expert (a psychiatrist) who found she suffered post traumatic stress disorder, having been exposed to traumatic events in the form of emotional and sexual abuse and being coerced into engaging in precocious sexual activity on line. Since disclosure she has experienced reliving in the form of intrusive memories and flashbacks, hyper-vigilance, panic attacks and avoidance.
The court expert noted that prior to the abuse by Mr Y Ms X had been a quiet and academically able individual who was placed in the gifted stream at school. Following her step father's abuse she appeared to have a complete change in personality becoming promiscuous and exhibitionistic, losing all interest in her academic studies so that she failed to complete her A levels. The court expert felt that Ms X's would probably have achieved her academic potential and progressed to university had she not been victim to Mr Y's image based sexual abuse.
Mr Y refused to cooperate requiring Ms X to issue court proceedings, and deep into the litigation Mr Y finally attempted to try and settle Ms X's claim out of court. The claim was resolved following negotiation of a five-figure sum of compensation.
Ms X's comments about the case:
"Pursuing a civil claim against my abuser gave me the way forward and hope that I needed – not only that he would be convicted in the criminal courts, but would also be punished financially. Ultimately it gave me the satisfaction I needed that not only he had gone to prison but that he had also been held accountable by having to suffer significantly financially"
Commentary
This case was fairly novel as it was not based on any particular offence involving physical touching or assault, but simply on written words in cyberspace, directed at a victim. Nonetheless, by relying on a very old case Wilkinson v Downton [1897] 2QB 57, we were able to persuade the defendant that it was still actionable, Ms X having suffered a clinically assessed psychological injury which was foreseeable.
In the landmark UK 'sexting' case of ABC v Westheath 2000 Ltd a precedent was set for this specific area of law. In that case the child victim was encouraged to send indecent and explicit messages, pictures, videos of herself to her school teacher, which ultimately led to her entering into a sexual relationship with him. She pursued a civil claim against him and the school which employed him, and won.
The ABC case is important because for the very first time the judge made an award of compensation to the victim including a sum for the sexting, for which he awarded her the specific sum of £25,000.
Ms X's case highlights the changing landscape of opportunities now being exploited by sex offenders, but demonstrates that a compensation remedy can still be found in the civil law, ideally in cases where a conviction (link to conviction blog) of the perpetrator has been secured.
Also, see our blog which presents another case study illustrating a different kind of online abuse for which victim- survivor teenage boy recovered not insignificant compensation.
Support
If you have been the victim of image based sexual abuse here are some sources of help and support:
Revenge Porn Helpline: 0345 6000 459
VOIC (Victims of Internet Crime)
National Domestic Violence Helpline