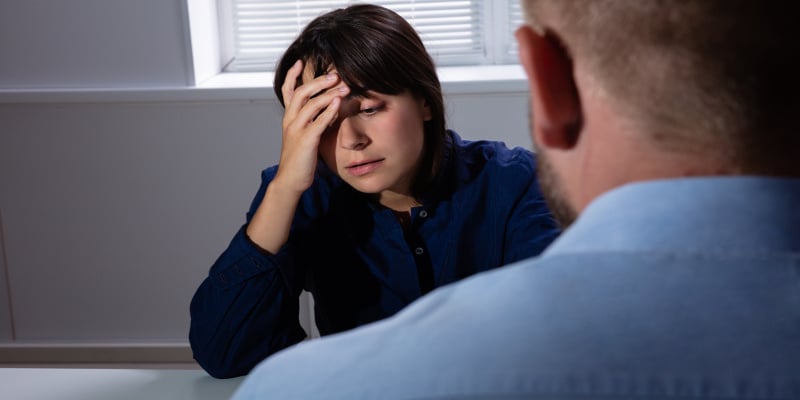 A victim coming forward to speak about sexual abuse or sexual assault often takes an extreme amount of courage. To be treated with suspicion or lack of respect (however subtle that may be) is unacceptable in any case. This was highlighted in the recent Netflix drama 'Believe Me: The Abduction of Lisa McVey' which aptly demonstrated the differences in police attitudes and treatment of the main character, and her responses.
Changes in the law and society in recent times places emphasis on officers to deal with offenders and victims appropriately and effectively. So why is it that victims of sexual abuse or sexual assault feel let down by the police after they have disclosed?
History of victim treatment
Treatment of victims of rape by the police in the not so distant past was notoriously known to be criticised. Victims often talked about feeling as though they were the ones under investigation, not the perpetrator. Investigating officers subjecting victims to aggressive questioning techniques and disbelieving attitudes was commonly felt amongst survivors, particularly during the 1980s.
Since then, changes in the police have been undertaken to help mitigate negative stigma towards victims of sexual offences, namely the implementation of specialised training in how to specifically deal with victims of a sexual offence.
So, what help and support is currently available to victims?
'The Victims Code'
The Code of Practice for Victims of Crime in England and Wales is statutory guidance that sets out the minimum standard that organisations must provide to victims of crime, primarily focusing on victim's rights. The code sets out:
Victims of crime should be treated in a respectful, sensitive and professional manner without discrimination of any kind. They also have the following rights:
To be able to understand and to be understood
To have the details of the crime recorded without unjustified delay
To be provided with information when reporting the crime
To be referred to services that support victims and have services and support tailored to your needs
To be provided with information about compensation
To be provided with information about the investigation and prosecution
To make a Victim Personal Statement
To be given information about the trial, trial process and your role as a witness
To be given information about the outcome of the case and any appeals
To be paid expenses and have property returned
To be given information about the offender following a conviction
To make a complaint about your rights not being met
This list sets out the minimum level of service a victim should expect to receive when being dealt with by the authorities. The code was introduced in 2006 and has been revised three times since.
As the police occupy a unique position at the forefront of the response to victims, it is essential that these principles are applied, as treatment is likely to have an impact on the development of cases.
Denying victims a satisfactory level of support risks inhibiting investigations, or worse so, ceasing police utilisation in such cases altogether. It is therefore critical that the police are embodying the code in every case. Failure to do so has the potential to lead to fatal consequences.
Lack of implementation of the code and police failing to deal with a victim at the minimum level required could also prevent and deter others from coming forward in the first place.
The Victims Code is based on the premise that victims control the mobilisation of the criminal justice system and should be the centre to this. This in turn means they also play a crucial role in public safety.
The Police Perspective
Most forces place clear messages on their websites that they care about victims.
Bedfordshire police for example dedicate a 'Victim Care' page laying out their CARE acronym:
Contact you throughout our enquiries

Agree with you how we are going to do this

Refer you to other agencies that can help, and

Empathise with your needs.
This can be accessed here.
The MET police provide a step-by-step run-through of the process to be expected by a victim and have created a victims information leaflet on their website accessible for anyone. This can be accessed here.
This is undoubtedly a very positive and proactive approach taken by the police, helping to lessen any feeling of doubt victims may have about coming forward to them.
Specialist Training for Police Officers
Some police forces offer specialist training for officers dealing with sexual offences. For example, the MET has specialist officers who have had sexual offences investigative techniques training. This is a 4-week course covering a range of subjects including rape myths, rape trauma, unconscious bias and the importance of special measures. You can find out more on their website here.
Support for Victims
There are many charities that dedicate their work to the support of vulnerable victims of abuse. Many have an extent of fantastic resources and team members who provide assistance and guidance to those who need it. Victim Support is just one of these organisations that provide various avenues of help on their website. Other charities include The Survivors Trust and MACSAS who give free and confidential help to victims impacted by abuse.
Conclusion
Although there has been a sure improvement in police training and implementation of guidelines, there is certainly still a lot more work to be done in ensuring that all victims feel that they are treated with fairness and empathy.
In order for this to be achieved, it is essential that negative attitudes within the police force towards the vulnerable are rooted out. It is simply not acceptable for stereotypes and pre-made assumptions to be directed at victims who come to the authorities for help when they need it most.