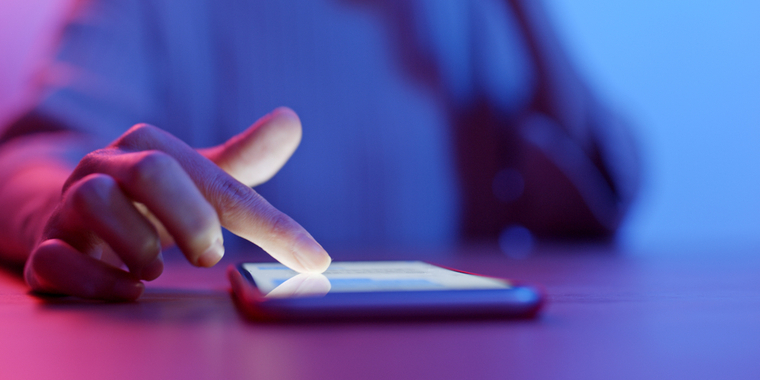 Just before lockdown in the UK on 23rd March a global telecommunications company reported a surge by up to 50% in internet usage in some European countries.
In the UK, of their 18 million customers an increase of data usage of 30% was reported. One can only imagine what the figures are like today, as we approach our sixth week on lockdown.
Many say that social media platforms have been their salvation during lockdown as they explore novel ways to engage with others in the virtual sphere – Tiktok's daily hashtag challenges and video forums such as Zoom have harnessed community and social interaction.
Instagram's live videos have provided entertainment, exercise programmes and the learning of long sought after skills.
With cameras being included as a standard feature on mobile phones, the sharing of images including video content has never been so quick and easy. This has led to an increase in people sharing intimate images with their partners via social media, text and other instant messaging services.
It is not surprising that family lawyers are predicting a soar in divorce rates once 'normality' has returned, the intensity and stress associated with lockdown and Covid-19 tipping some couples into marriage breakdown.
But when relationships go sour the grieved partner may go to any length to make the other party suffer. They might think that the posting of explicit sexual images on line is the best way of maximising humiliation, embarrassment and suffering on a former partner.
What is 'Revenge porn'?
Revenge porn is a sexual offence and was classified as such in the Criminal Justice and Courts Act 2015. It is the sharing of private sexual materials (either photos or videos) of another person without their consent with the purpose of causing embarrassment or distress. The images can be accompanied by personal information about the subject including their full name, address and links to their social media profiles. Someone found guilty of revenge porn can face a sentence of up to two years in prison.
Recently a London man admitted a so called porn revenge offence against a former partner by posting explicit images of her on Facebook.
A more appropriate name for 'revenge porn' is 'Image based sexual abuse', which covers a broad range of activity described as the non consensual making and / or sharing of nude or intimate private photographs or videos.
The consequences of image based sexual abuse can be catastrophic, causing deep anguish and distress, social isolation, self blame, and despair. It can lead to the loss of employment, the breakdown of marriages and other significant relationships and tragically, suicide.
The criminal law in this area is somewhat haphazard, so while some of this behaviour is caught by criminal legislation not all of it is.
The civil law can be an effective tool in putting the victim- survivor back in control – by way of pursuing a claim for compensation (representing accountability) against the wrong doer.
Civil compensation for victims of 'revenge porn' offences
A victim can pursue the wrong doer for compensation for the distress and any provable financial losses they may have suffered as a result of sexually intimate material being published online. Such a claim can be directed at the perpetrator personally, but is likely to be most effective if:
the perpetrator has been found guilty in the criminal courts.
it can be established that the perpetrator has substantial property assets.
This firm has successfully represented clients who have been victims of image based sexual abuse, achieving substantial compensation.
The keys to a successful compensation claim arising from 'revenge porn'/ image based sexual abuse are ideally a criminal conviction and being sure that the perpetrator has significant assets ideally in the form of property. A compensation claim can bring a victim a sense of justice and some closure of a chapter of their life which has caused them immense suffering.