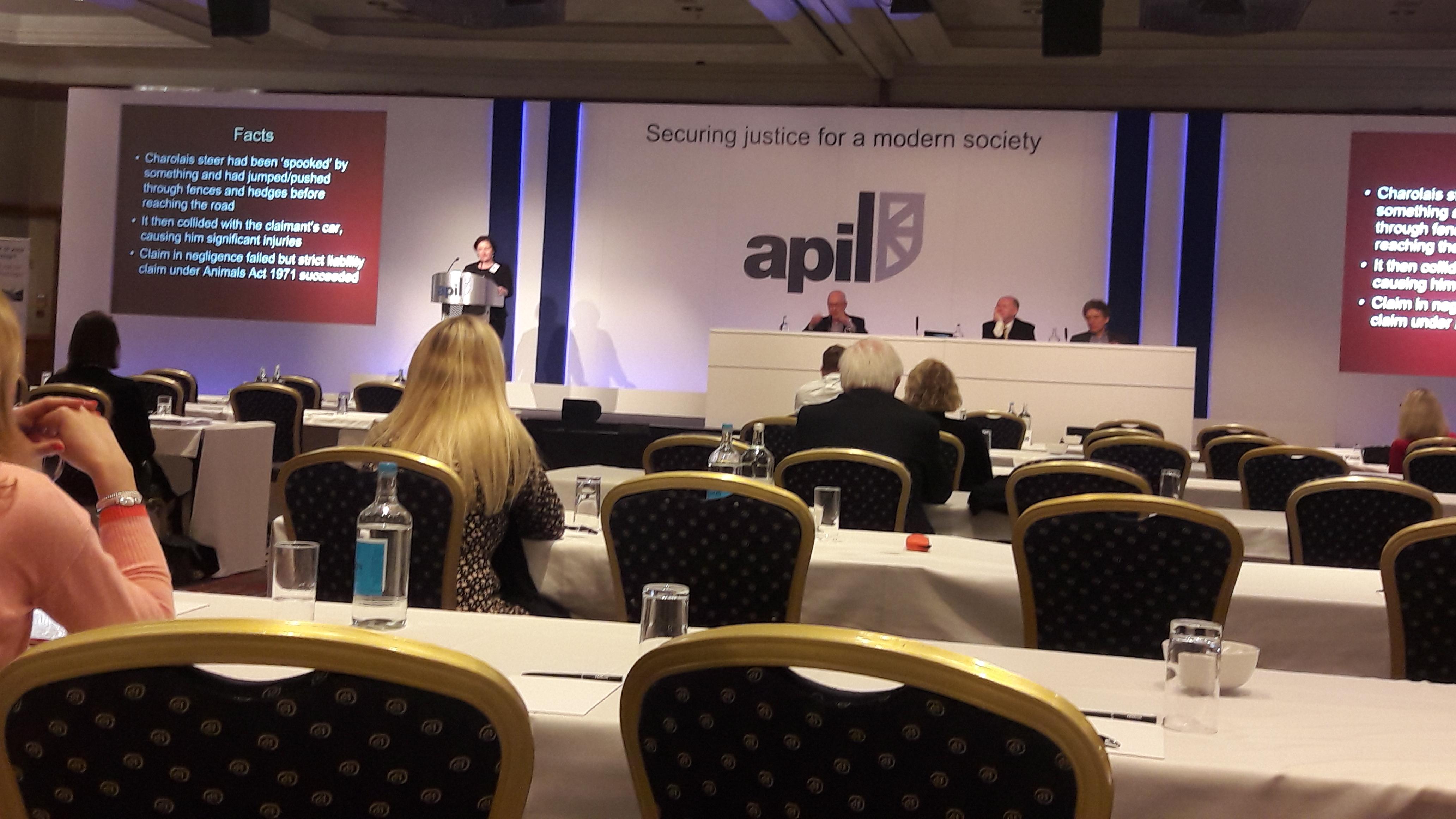 This week, a representative of Emmott Snell Solicitors attended the annual APIL conference .
The theme of the 2018 conference was 'Securing justice for a modern society', aimed at preparing personal injury practitioners for the year ahead. APIL is a non-profit making organisation that has been campaigning and fighting for the rights of injured people for over 25 years.
The popular residential conference (whose principal sponsor was Medreport) attracted over 150 delegates from law firms across England, Scotland, Wales and even further afield. This year APIL had undertaken an overhaul of the conference which was presented in a new and fresh format designed to offer "something for everyone".
During the AGM Brett Dixon was elected as President and Director of APIL and Gordon Dalyell as Vice President for second terms of office.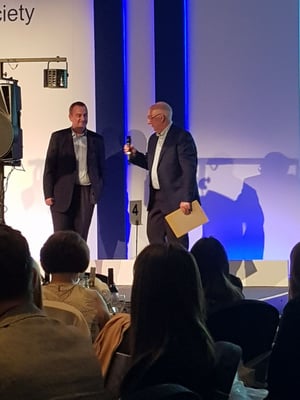 A number of plenary sessions were held:
Life After Injury
The conference included plenary sessions, the first of which, 'Life After Injury' was given by Neil Hudgell and Brooke Trotter.
Brooke, who suffered brain injury after being hit by a car in 2007 which resulted in a 16 day coma, told of his experience living with a traumatic brain injury and the effect on both him and his family (of whom he spoke highly).
Brooke has a desire to help people who find themselves in the same situation and regularly addresses varied audiences and writes blogs.
Building a Sustainable Future
Here, delegates heard from several Managing and Leading Partners from leading personal injury injury law firms and Law reform and litigation update. This year delegates were also able to choose six seminar sessions (of a total of 24 sessions) from four streams, Business, RTA/EL/PL, Disease and Serious Injury. Examples of these sessions include the following:
Running a PI practice in 2018
Causation
How to use the Ogden tables and make them work
Social medical for lawyers – gold mine or minefield
Fatal injuries
Amputee claims
Keynote address – Lord Keen of Elie QC
The keynote address was delivered by The Right Honourable Lord Keen of Elie QC who was appointed Advocate General for Scotland in May 2015 and became the Ministry of Justice Spokesperson in the House of Lords in July 2016.
He focussed on several government reform programmes including the Civil Liability Bill which makes changes to both the whiplash claims process and to the way in which the personal injury discount rate is to be calculated (on 24 April the bill will have its second reading). The Bill will introduce a tariff for PSLA for whiplash claims and a ban on settling whiplash claims without medical evidence.
This reform programme will also increase the small claims limit for road traffic accidents to £5,000 and for all other personal injury claims to £2,000. Lord Keen told of how the government is working with a wide range of stakeholders on a new supporting structure which will include the development of an accessible IT system to enable claimants to process their claims. Lord Keen said that he was confident the reforms will benefit the consumer through reduced motor insurance premiums (a view which was understandably met with some scepticism).
Lord Keen also touched on the government's wider reform programme including the banning of cold calling and the extension of Fixed Recoverable Costs. Lord Keen recognised APIL's important role in defining the scope of the reforms and told of how a result of APIL's robust arguments fixed Recoverable Costs applies to package holiday sickness claims and not all package holiday personal claims under £25,000. He concluded by saying that the government remains fully committed to engaging with key stakeholders, including APIL both now and in the future.
During the conference days delegates had the opportunity of visiting the exhibition hall which housed around 50 exhibitors exhibiting their services. A few of the exhibitors addressed the delegates in the seminars.
Emmott Snell Solicitors would like to thank APIL for hosting an enjoyable and informative conference which was enjoyed by all.