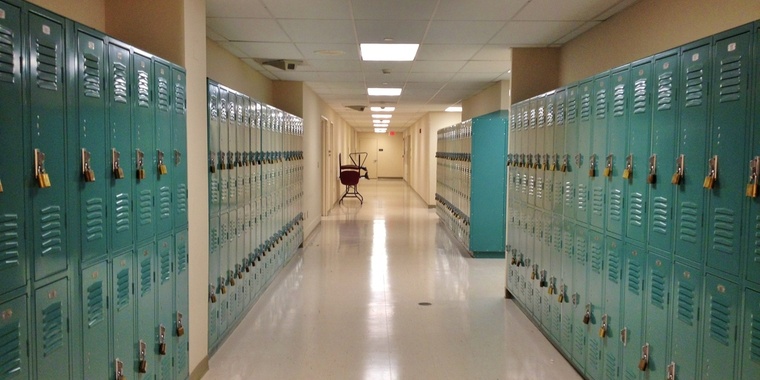 Our client (referred to as Miss M to protect her identity) has been successful in her claim against her former school in respect of grooming and sexual assaults committed against her by a teacher between c. June and August 2013.
The Grooming
When our client was 15 years old, a young teacher (Mr H) commenced employment at her secondary school. He began to show an interest in Miss M and started to make contact with her over social media with the aim of grooming her. This later progressed to the exchange of mobile numbers so that they could communicate further via direct texts. He flirted with our client in the classroom during the school day. Our client was young and impressionable and did not see anything wrong with this at the time as Mr H was a responsible adult in her eyes. She was flattered by his attentions.
Mr H clandestinely began to give our client lifts home after school. He would pick her up a short distance from school so as not to be seen. A sexual relationship developed. He encouraged her to send intimate photographs of herself to him. She believed she was in love with him and that it was reciprocal.
The arrest
On 12 July 2013 the police arrested Mr H when they found his car parked in a lay-by with our client in the passenger seat. Our client's bra was noticed on the back seat of the car. The teacher was taken to the police station where he admitted to sexual activity with Miss M (then under 16 years of age). On 7 November 2013, he was sentenced at Nottingham Crown Court to 40 months' imprisonment in relation to 7 counts of sexual activity with a female child under the age of 16.
Abuse of trust
Due to the relatively small age gap between Miss M and her teacher, our client viewed Mr H as her boyfriend. Regardless of Miss M's 'consent' to the relationship, the teacher was committed an offence under the Sexual Offences (Amendment) Act 2000. Mr H was in a position of trust as Miss M's teacher and abused this position to take advantage of her. He used his position to groom Miss M into a sexual relationship and further exploited her by encouraging her to send him topless photos.
The civil compensation claim
After the arrest, Mr H's wrongdoings became public knowledge in the school. Miss M felt judged and ostracised by many teachers and pupils. She developed a serious eating disorder. Miss M became the subject of much online abuse which affected her mental health and also her studies. Anonymous comments were left on a social media site directed to her saying "when are you going to kill yourself?", "was it worth sleeping with a teacher you slut" and other nasty comments.
A claim was brought against Miss M's school as they were vicariously liable for the teacher's actions as his employer. A letter of claim was sent to the school which soon afterwards indicated a willingness to negotiate. A psychiatrist was instructed to explore and investigate the effect of the teacher's abuse on Miss M. The psychiatric evidence was that our client suffered from an adjustment disorder, bulimia nervosa, depression and had experienced considerable emotional turmoil.
After protracted negotiations, our client accepted a 5 figure sum in full and final settlement of her claim.
This case demonstrates the catastrophic effect where a professional in a position of trust oversteps the teacher/student boundary in allowing a romantic and sexual relationship to develop with a student. Not only did this result in the teacher getting a prison sentence (and in all likelihood losing his career) but much worse, it resulted in the devastating emotional and physical health consequences for our client.