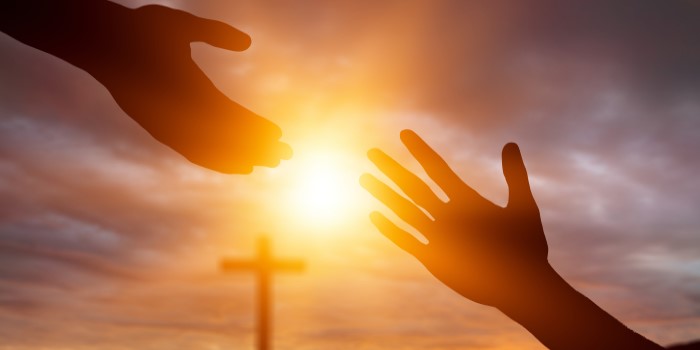 Childhood sexual abuse in a religious setting, perpetrated by a representative of the religion, is a profound breach of trust.
No amount of money can ever compensate for the lifelong damaging effects of childhood sexual abuse. Abuse in the context of religion is arguably more damaging as it often has the additional layer of spiritual abuse.
A successful civil compensation claim is limited to an award of 'damages' (compensation), which is arguably a mere token gesture of accountability.
A civil claim however is a way of being heard, seeking financial redress and reparation, and can go some way to a survivor achieving some closure on a period of their life which has left a legacy of harm.
Where abuse has occurred in a religious setting, a civil claim may also be a vehicle for facilitating an apology from the institution seen as culpable eg the church, the mosque, or the Kingdom Hall in the case of abuse in the Jehovah's Witness setting.
Case Study
We recently acted for a client ('X') who successfully obtained an out of court settlement after bringing a compensation against the Church of England following sexual abuse he suffered at the hands of Reverend James Aldridge Ivor Oliver, when he was a child.
Father Oliver was the vicar of the Church of the Resurrection in Scunthorpe, Lincolnshire, and became a close friend and confidant of X's parents, frequently visiting his home. When X was 10 years old, he began to assist with the production of the parish magazine which was produced by Father Oliver at his home. Father Oliver would use the opportunity to groom and sexually abuse X, which happened on numerous occasions. X was a server/alter boy and would also attend the church youth club run by Father Oliver. The abuse continued until X was 14 years old when he ceased attending church except for the main festivals.
Our client was aware that around the time he was being abused, there were some rumours and speculation about Father Oliver, and a key family ceased attending church.
Father Oliver died on 29 December 1982 at which time having converted to the Catholic faith.
Police Investigation
In October 2017 X contacted the NSPCC after he was triggered by a spate of child abuse reporting in the media, including a Panorama programme about the historic safeguarding failings of the Lincolnshire Diocese. The NSPCC put X in contact with 'Operation Redstone' at Lincolnshire Police. X was advised by the police that Father Oliver was already known to the police under the jurisdiction of Operation Redstone. X cooperated with the police enquiries but as Father Oliver was deceased it was not possible to prosecute him. X decided to pursue a civil action against the church.
The civil claim process
A letter of claim was prepared setting out the details of X's claim and alleging that the Church of England was liable for Father Oliver's actions. As part of the process X met with a Consultant Psychiatrist. The expert confirmed that our client suffered a Depressive episode from around 1996, and later, a Bipolar affective disorder. The expert concluded that X had feelings of shame associated with the abuse by Father Oliver, which had led him to suppress memories of the abuse. The expert's report and a detailed schedule of financial losses was served and offers invited. Our client's losses included lost earnings as he had retired from a professional role early due to his deteriorating mental health symptoms. Following negotiations, the claim was settled 'out of court' for a five-figure sum.
An apology
Our client's request to obtain an apology alongside his civil claim was not met immediately. This had the potential of undoing the satisfaction obtained by the client in the settlement. A comprehensive apology from the Bishop of Lincoln was received after a period of time. The Bishop acknowledged that the abuse had led to 'ongoing distress' in our client's life with an impact on his family and his career. The Bishop said he was sorry for 'the inaction and failings at the time by the church'. An offer was made to meet in person or virtually.
Apologies can be valuable to survivors of abuse. To be effective an apology must be timely, tying in with the resolution of the civil claim.
It must also be recognised that an apology is not for everyone. For many their sense of betrayal is so deep they cannot contemplate asking for one, and that position must too be respected.
Childhood sexual abuse in the church context, by a priest on a child in his sphere of influence is a profound breach of trust. The Church of England is rightly listening to and taking seriously those who are coming forward with allegations of abuse, and is seeking to effect reparation. This must come hand in hand with timely, appropriate, personal apologies where they have been requested.