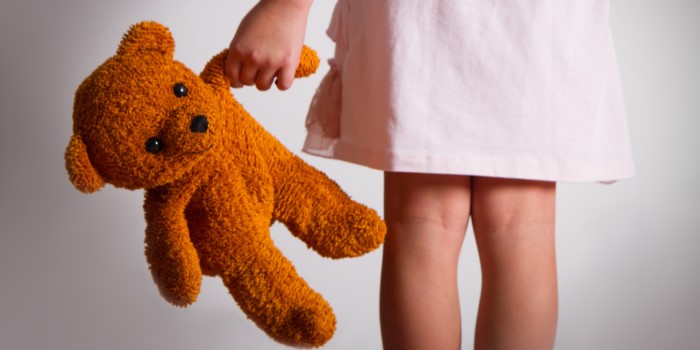 It has been 4 years since the Supreme Court's landmark decision in Armes V Nottinghamshire County Council, enabling victims of abuse by foster carers to seek financial redress from the local authority which placed them in foster care.
That case put right an anomaly. Previously, if a child had been abused in residential care, they could pursue a compensation claim against the local authority, whereas if they have been abused in foster care they could not. In the Armes case, the claimant, who was a victim of abuse in foster care whilst in the care of Nottinghamshire County Council, fought her case for 8 years to see justice. The Supreme Court, which is the highest court in the land, finally ruled that the council was vicariously liable for wrongdoings by their foster carers, despite being found not to be negligent in connection with the selection or supervision of the foster carers. In other words, the council was held legally responsible for the abuse by the foster carers, who were deemed to be carrying out the local authority's purpose or enterprise, as they are ''akin'' to employees of the council.
Many cases have now been brought by victims of abuse in foster care since the Armes judgment, which previously would not have been possible. One such case was brought by Mrs M who recovered substantial damages against Flintshire County Council in reliance on the Armes decision.
The Facts of the Case
At the time of approaching this firm 'Mrs M' was in her 50's. Throughout her adult life she had been deeply troubled by events which happened to her when she was placed in foster care by the local authority, her circumstances having broken down irretrievably. At the age of 16, at her most vulnerable, and desperate for a nurturing and safe family unit to be part of, she was placed with a young couple in their 20's. She soon became subject to sexual advances by her foster father, which she sought to resist. However, he persisted and within a few months, he was having regular full sexual intercourse with her while his wife was at work. He made her engage in depraved and exploitative sexual activities, causing her physical injury at times. The nature of his relationship with her was one of control, manipulation and domination. It is hard to imagine a more profound betrayal of trust.
Our client's social services records revealed Mrs M's mother expressed concern to her social worker that a sexual relationship had developed between Mrs M and the foster father. These concerns were also recorded by a social worker following at least 3 visits to the foster home. Mrs M felt uncomfortable with the foster father during a preliminary visit to the foster home and expressed this to her social worker, who told her that there was no other choice.
Matters escalated and the foster father admitted to the foster mother that he was having sexual relations with Mrs M. Mrs M moved to another placement, discovering soon afterwards that she was pregnant. The foster father denied any sexual relationship. The matter was never reported to the police. 'Mrs M' felt pressured to have a termination of pregnancy, from which she feels she has never fully recovered.
Process of the Compensation Claim
Mrs M contacted this firm in March 2020 during the first lockdown. She had been prompted to ring a foster agency in lockdown as having been a child in care herself, she wanted to offer respite/support to children in care during the lockdown. This prompted her to revisit her own experience in foster care and view it from an adult's perspective. Following decades of seeking to repress memories of her abuse by her foster father including the termination, our client felt compelled to take some action, reporting the perpetrator to the police and instigating a compensation claim against Flintshire County Council.
Mrs M had felt her whole life had been blighted as a result of her abuse in foster care. This was confirmed by the psychiatric expert in the case, who concluded that she had suffered from a recurrent depressive disorder, her symptoms being fluctuating mood, suicidal thoughts, negative thinking and low self-esteem. The doctor also considered that she suffered from 'Other trauma or stressor-related disorder' with symptoms of Post-Traumatic Stress Disorder. The abuse by the foster father was considered to be the major causal factor of these psychiatric conditions.
A lost earnings claim
The expert evidence suggested that Mrs M's psychiatric conditions had significantly impacted her ability to work throughout her adult life. It was noted that she had secured a place on a college course in Social Care to commence in the autumn when she had her termination. Her emotional reaction to the termination and the ongoing abuse by the foster father were considered to be the major causal factors for Mrs M not resuming education for about two years afterwards.
Some years later Mrs M succeeded in obtaining a PCSO role with North Wales Police, earning a reasonable salary. After difficulties with being harassed by male colleagues, she had to resign. The expert confirmed that the abuse by the foster father materially contributed to her difficulties with work and said that it would have increased Mrs M's vulnerability to being destabilised by sexual harassment at work, materially contributing to Mrs M leaving that job.
On that evidence, we were able to build a lost earnings' claim into her overall financial losses.
Out-of-court settlement
Ultimately 'Mrs M' was successful in her civil compensation claim against Flintshire County Council. This was based on the alleged 'vicarious liability' of the council, as recently developed in law in the case of Natasha Armes. She was able to recover a six-figure sum which she felt was an adequate representation of the culpability of the council and the harm she had been caused whilst a vulnerable child in care.
And in conclusion…
It is heartening to see cases now being successfully brought based on the new law of local authorities now being held to be vicariously liable for abuse by foster carers. It is hoped that the fairly recent change in the law will mean social services departments will have heightened vigilance to any indication of abuse in foster care and will have an appropriately robust response when children disclose it, so that vulnerable children in care will be safe.
This blog was first published in 2019 and has since been updated with new information in September 2023.