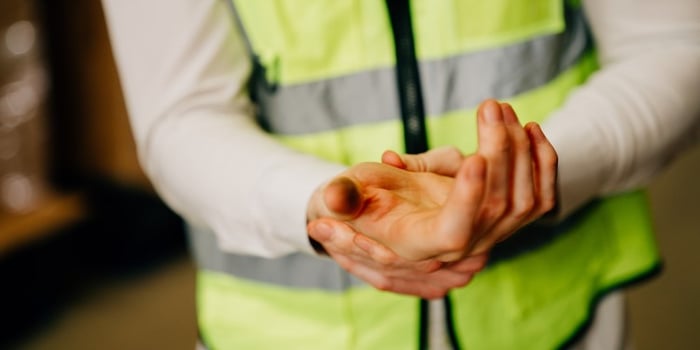 Every year a significant number of workers are injured as a result of an accident in their workplace. Many of these accidents are a result of transport within the workplace and in particular forklift trucks. The Health and Safety Executive ('HSE') say that 25% of all workplace transport accidents involve lift trucks and that these are often due to poor supervision and a lack of training. The HSE have helpfully published a Code of Practice and Guidance.
An employer has a duty to safeguard the health and safety of their employees whilst they are at work and should do whatever is reasonably practicable to minimise the risk of injury. There are many ways that this can be achieved including training, maintenance of work equipment, protective work equipment, risk assessments and putting place safe working practices and procedures.
Time limits when pursuing an accident at work claim
Any claim for injury suffered as a result of an accident at work must be registered at court within 3 years of the date of the accident otherwise it is not able to proceed. If the accident took place before an individual's 18th birthday, then they have until their 21st birthday to register the claim at court. Whilst this may seem like a long time it is important to instruct solicitors as soon as possible to preserve records and any CCTV footage and take statements from witnesses whilst it is fresh in their minds.
Case Study
Circumstances/background to the claim
Mr S was struck by a forklift truck whilst at work. Mr S was wearing the correct protective clothing and was carrying out his normal day-to-day duties in the usual and correct way. Mr S was walking across the yard of his workplace when a colleague who was driving a forklift truck at speed and failed to see him due to his vision being obscured (due to the front forks being overloaded) struck him on his leg causing him to fall to floor. Mr S was dragged along the ground until the driver eventually heard his cries and stopped the truck.
Following the accident, Mr S was taken to a local hospital by ambulance where he was diagnosed with extensive bruising and swelling to his leg. X-rays were taken before he was discharged with pain-killing medication and crutches to assist him mobilise. Mr S's symptoms of pain, swelling and mobility issues worsened. An MRI scan carried out revealed a fracture to a bone in his foot and a complete tear of a ligament in his right foot. His symptoms continued requiring a steroid injection of his right ankle joint.
The compensation claim
Shortly after the incident, Mr S contacted Emmott Snell Solicitors and told Emmott Snell them that he wanted to pursue a personal injury compensation claim against his employer. Mr S had been recently injured and was in time to bring his claim. Personal injury claims must be brought within three years of the injury unless the injured person is under the age of 18 in which case the time limit is their 21st birthday. Mr S had been unable to work and was suffering physically and financially. Emmott Snell Solicitors agreed to represent Mr S under the terms of a 'no win no fee' agreement (also known as a Conditional fee agreement).
Emmott Snell Solicitors met with Mr S to take a detailed account of what had happened. This assisted with the preparation of a detailed letter of claim which was sent to Mr S's employers. In the letter of claim, it was argued that the driver of the forklift truck was operating it in a negligent manner and as his employer were legally responsible, they should be held legally accountable for the injuries and consequential financial losses suffered by Mr S.
Mr S's claim was passed to his employer's insurers to deal with. Following a period of investigation, the insurers admitted liability, i.e fault. The next step in the claim was to show the effects of the injuries on Mr S and his life. Mr S's medical and financial records were obtained. A Consultant Orthopaedic Surgeon was instructed to meet with Mr S and prepare a detailed report which helped to quantify his claim. The expert diagnosed Mr S as having suffered a fracture and soft tissue injury and ligament tear to his foot and leg. In addition, the expert noted he had suffered a soft tissue injury to his back and cuts and abrasions. The expert wrote of how the injury had caused Mr S to be unable to work and required care and assistance with some day-to-day tasks. The expert recommended further physiotherapy.
A schedule of Mr S's financial losses was prepared. This schedule included Mr S's lost earnings and the costs associated with the treatment that Mr S had paid for and recommended by the expert. In addition, a claim was made for the care and assistance that was provided to Mr S. It is possible to include this even if the care was provided by family and friends and not professional paid carers.
The medical report and schedule of financial losses were sent to the insurance company and an offer of settlement was invited. Following some negotiation, Emmott Snell Solicitors persuaded the insurer to increase their initial offer of settlement, and the claim was settled by way of an out-of-court settlement.
Emmott Snell Solicitors have experience and expertise in the handling of claims involving injuries sustained as a result of an accident at work. If you have been involved in an accident at work, feel free to get in touch with us to see if we can help.