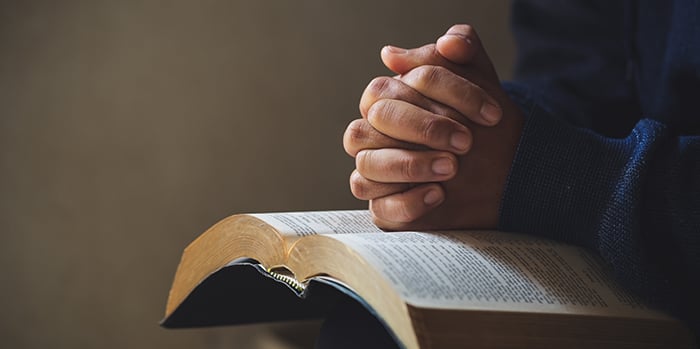 The Jesus Fellowship Redress Scheme marked its first-year anniversary on 26 September 2023. It was set up to compensate former members of the Jesus Fellowship Church (also known as the Jesus Army) who suffered sexual, physical and/or emotional abuse whilst in the organisation. As previously noted, the scheme was launched on 26 September 2022 and will end on 31 December 2023.
Since the Jesus Fellowship Redress Scheme was launched, a significant number of former members and dependants (those who were under the age of 18) have made applications, with many receiving offers and payouts. Eligible applicants are required to complete a scheme application form supported by a detailed witness statement. These applications and statements can take some time to prepare and finalise, so anybody thinking of applying to the scheme should do so as soon as possible.
In addition to paying compensation (to those who are eligible), the scheme allows for fixed legal costs of £2,500 plus VAT. Our firm Emmott Snell Solicitors will work within these limits meaning that applicants will receive the full amount of compensation.
History/background to the Jesus Fellowship Redress Scheme
The Jesus Fellowship Church or Jesus Army was founded in 1969 by Noel Stanton and based in Bugbrooke, Northamptonshire. The organisation expanded into many areas and the number of members rapidly grew. The organisation which followed a strict form of Christianity was noted for its communal lifestyle and purchased many large houses in which members (including children) lived. The Jesus Army was well known for street evangelising amongst the homeless, ex-prisoners and addicts, many of whom would live in the community houses with the aim of rehabilitation.
Following Noel Stanton's death in 2009, allegations of a range of abuse within the organisation were reported to Northamptonshire Police. Several former members of the Jesus Army Fellowship Church were found guilty of sexual abuse of children and sent to prison.
In 2019, the Jesus Army Fellowship Church disbanded after the BBC revealed that children suffered abuse on a "prolific scale". Professional trustees dissolved the organisation and in December 2020 liquidated its assets which included many large properties in which former members lived in community.
The Scheme
There are three limbs to the redress scheme as follows:
1. Individual Redress Payment Scheme
The Individual Redress Payment Scheme compensates those who suffered sexual, physical or emotional abuse within the Jesus Army. In addition, there is the option of receiving a written apology acknowledging what has happened to survivors and an assurance that lessons have been learnt and shared with relevant authorities and an invitation to meet with a trustee of the church. The awards of compensation are made in line with a tariff and are dependent on the severity of the abuse. The Individual Redress Payment Scheme pays legal costs of £2,500 plus VAT.
2. Community Adverse Scheme
This compensates those who have suffered adverse experiences whilst living in the Jesus Fellowship Community (between 1974 and 2019) and include (but not limited to) being denied education opportunities, childhood comforts or social interaction. Potential applicants should apply online. Legal costs are not paid for the Community Adverse Scheme.
3. Other Claims Scheme
This provides a clear process for employment, pension, national insurance and retirement claims. As with the Community Adverse Scheme, legal costs are not paid.
If eligible, applicants can apply to all three schemes.
Imminent deadline – 31st December 2023
There can be little doubt that applying for redress is a difficult process which can trigger many difficult and painful memories which are difficult to revisit. Applicants are encouraged to seek legal representation to assist and support them with this process. This process can take time, and anyone thinking of making an application should seek legal help as soon as possible, given that the scheme will end at the end of this year.
Case Study
When Miss X was born, her parents were already members of the Jesus Fellowship and lived in community. In her detailed witness statement, she told how as a child she was denied childhood comforts and forced to live a restrictive lifestyle. She would be taken on marches and forced to endure long days which would stretch into the night. During these marches, Miss X would be exposed to and come into close contact with individuals who had addiction issues and were often unstable and aggressive. On one occasion Miss X was sexually assaulted by an individual who had been invited to the household in which she lived. Since leaving the Jesus Army, Miss X suffered psychological difficulties and her experiences affected all aspects of her day-to-day life. Fortunately, Miss X to her credit, made a life for herself and her own family. Emmott Snell Solicitors forwarded an application and detailed statement to solicitors who represent the Jesus Fellowship in the redress scheme. Miss X was successful in her application and received an award of compensation.
Whilst no amount of money can make up for her lost childhood years it is an acknowledgement of what she went through and will help her to make happy memories with her family now.
Emmott Snell Solicitors represent many survivors in their applications to the Jesus Army Fellowship Redress Scheme. If you are a former member of the Jesus Fellowship and suffered emotional, physical and/or sexual abuse and considering making an application to the Redress Scheme, you should not hesitate to contact the team at Emmott Snell Solicitors, who will be delighted to speak with you.