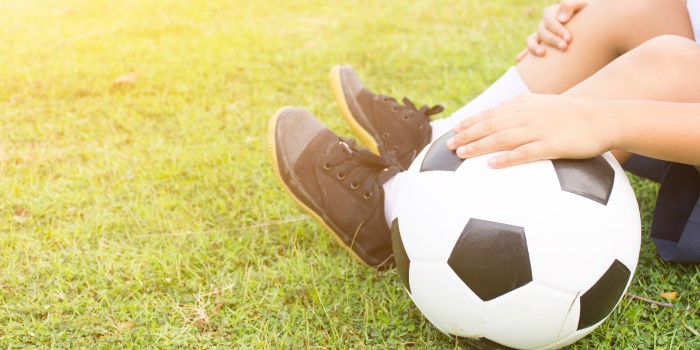 Sexual abuse can happen anywhere and in many settings, including sports. Most of us at some point in our lives have enjoyed sport at some level. This may include attending physical education classes at school or local clubs/organisations.
Some progress to being involved in their chosen sport at an elite level. Most will have positive experiences and good memories. Sadly, there are some for whom memories of sport are marred by experiences they would rather forget.
In recent years there have been increasing media reports of sporting leaders/coaches/volunteers who have abused their position of trust and/or authority within their organisation, and have been convicted of sexual offences against those in their care. Many youngsters are particularly vulnerable as their abuser can dictate their progression in their chosen sport. Football has very much been front and center of recent reports, largely due to the investigation and conviction of former football coach, Barry Bennell.
The BBC has recently (on 17 May 2022 and now on BBC iPlayer) shone the spotlight on sexual abuse in football by broadcasting a new powerful drama, 'Floodlights'. This drama tells of how former Crew Alexandra player, Andy Woodward, was groomed and sexually abused by Barry Bennell. 'Floodlights' illustrates how Bennell groomed and sexually abused his victims. Grooming is often the precursor to serious sexual abuse. The perpetrator goes to great lengths to gain the trust, confidence and emotional 'buy-in' of a victim (and their family) such that they are able to manipulate them, blackmail and brainwash them into believing that either the abuse is tolerable, indeed acceptable, or that they have no power or authority to resist it.
Following Andy Woodward's disclosure in 2016, a significant number of other victims of Bennell and other men involved in football came forward. Bennell was convicted of sexual offences relating to 12 former junior players he coached between 1979 and 1990 during the time he worked for Manchester City and Crew Alexandra Football Club.
In 2019 Manchester City Football Club confirmed the launch of a compensation redress scheme to compensate victims.
Sadly, sexual abuse in sports is not confined to football. In 2018, Olympic gymnast, Simone Biles shared her story about how she was abused by USA gym doctor Larry Nassar. Not surprisingly, she was not a lone victim, and it transpired that Nassar had sexually abused a significant number of young gymnasts. This became the basis of the Netflix documentary 'Athlete A'. Larry Nasser is currently serving a life sentence for sexual assaults on young gymnasts.
In 2020, Sarah Abitbol, a French champion ice-skater published a memoir, 'Such A Long Silence' in which she accused her former singles coach Gilles Beyer of sexual assault, stating it began in 1990 when she was 15 and continued over a period of two years. Beyer was subsequently charged with sexual assault and harassment in cases relating to six other students who came forward with allegations of more recent events.
The Independent Inquiry into Child Sexual Abuse (IICSA) has published a report looking at the research findings in relation to experiences of child sexual abuse in sport between the 1950s and 2010s. The key findings were as follows:
The overall enabling factors for abuse to take place in sports were similar to those in other contexts and institutions.
Physical contact was a more specific enabling factor found in participants' accounts related to sexual abuse in sports as it is more common in sporting activities and was sometimes used as a pretext by perpetrators to sexually abuse children.
For most participants, taking part in sport was not a defining or central factor of their lives as children or the lives of their families, but rather it was part of wider activities and hobbies they enjoyed. However, the links between the families of perpetrators and victims and survivors fostered through sporting activities meant it was particularly difficult for some participants to disclose what was happening to them and some perpetrators were more easily able to abuse siblings as well.
Sexual abuse by those involved in sports contexts was often perpetrated during overnight stays, trips away and visiting the perpetrator's home, sometimes, but not always, associated with the activities of the sports club or association. Perpetrators also sometimes used sports-related rewards, such as allowing the child to play in a more senior team, as a method of grooming or coercion.
Although some participants experienced psychological and emotional abuse linked to grooming and manipulation alongside the sexual abuse, none of them described experiencing physical violence or other forms of abuse by perpetrators in sports contexts.
Most participants did not actively or formally disclose their sexual abuse in sports as a child. A key theme discussed by participants was how much they wanted, or tried, to tell someone about what was happening to them, but how difficult this was. Adults failed to respond appropriately to behavioral changes or other indicators of concern in children, even when these were very apparent. Participants who did manage to disclose as children were often dismissed or ignored and subject to victim-blaming responses by adults in a range of institutions.
If you have suffered sexual abuse (recent or non-recent) in a sports setting and are wondering what to do about it, please don't hesitate to contact us for an informal initial chat or download our eBook which we hope may be of some assistance to you. We will be pleased to assist.