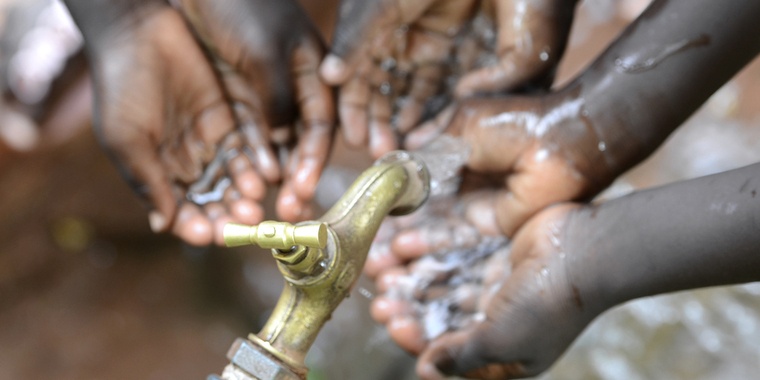 This year has seen spiralling revelations of abuse and sexual exploitation of children and vulnerable people by those working for reputable aid organisations in countries ravaged by war and catastrophic natural disasters.
It is deeply shocking that respected British charities including Oxfam and the Red Cross have found themselves at the heart of a scandal exposing predatory staff taking advantage of the vulnerable communities they are supposed to be helping.
This article looks at the scale of the problem, and the justice routes available to those who have suffered this exploitation, including compensation.
Sexual abuse of children and vulnerable people by aid workers is nothing new. As long ago as 2010 Save The Children published a report called No One to turn to which highlighted a sector-wide problem of the exploitation of local people including children by some foreign workers whose roles were humanitarian, peace-keeping or security oriented.
The Save The Children report exposed abuse linked to 23 humanitarian, peace-keeping, and security organisations in Haiti, Ivory Coast, and what was then Southern Sudan. It identified "every kind of child sexual abuse and exploitation imaginable", including rape, prostitution, pornography, sexual slavery, assaults, and trafficking.
The Save The Children report stated that children as young as six were being coerced into sex in exchange for food and necessities. It also noted "chronic underreporting", stating that the abuse was not reported because the children said they feared losing aid, did not know who to report it to, had a distrust of local authorities, or felt powerless to do so. They also feared stigma and retaliation.
Save The Children called for effective local complaints mechanisms for victims and a global watchdog to monitor the international response.
Save The Children report sent to Oxfam and other aid agencies
An advanced copy of the 2010 Save the Children report was sent to Oxfam and all major international non-governmental organisations (NGOs). As a result, it was reported that a senior member of Oxfam staff visited Haiti to assess the situation and "put measures in place", and that they subsequently admitted that these measures proved insufficient and "could have been compromised by staff who were later investigated by Oxfam and found guilty of misconduct"
Oxfam report
An internal Oxfam report published in February this year rocked the developed world. It dealt with an internal investigation mounted in 2011 over allegations of sexual and other misconduct by staff in Haiti deployed following the devastating 2010 earthquake which killed thousands of people.
The report detailed 4 dismissals and 3 resignations in the wake of allegations including Oxfam staff using prostitutes on charity property, sexual exploitation of employees, fraud, negligence, and nepotism. Importantly, the document said that suspicions that some of the sex workers were under-age could not be ruled out.
The Oxfam 2011 investigation into the Haiti abuse concluded that other charities should be warned about "problem employees" noting that several of those accused of abuse took up future posts in other aid organisations. The Oxfam report included a "lessons learned action plan" which called for tighter safeguarding across the charity industry to prevent staff accused of abuse simply moving on to new jobs.
More revelations made headlines including admissions by the Red Cross that 21 staff members had been dismissed or resigned for "paying for sexual services" since 2015.
Many international aid organisations have issued full apologies and/or commissioned their own independent internal reviews of their organisational cultures. They have also made assurances that they would urgently implement safeguarding measures.
British Government demands 'absolute assurances'
In the wake of the recent Oxfam report and revelations in similar organisations across the aid sector globally, the British government demanded "absolute assurances" that all British charities operating abroad are protecting vulnerable people and referring complaints to the authorities. The Charity Commission launched a statutory inquiry.
House of Commons report – July 2018
An inquiry into abuse in the aid sector was launched by the House of Commons International Development Committee ('IDC').
In July this year, the IDC released a scathing report 'Sexual Exploitation and Abuse in the Aid Sector'. It stated that sexual abuse was 'endemic', finding that it targeted both local people and staff members and ranged from unwanted sexual comments to rape. It considered that the cases which had come to light were likely just the "tip of the iceberg". Of significant concern was the ease with which individuals known to be predatory or potentially dangerous were simply able to move undetected from one aid organisation to another.
It was highly critical of aid groups for failing to tackle the problem despite being made aware of reports for many years. It noted a collective failure over a period of at least 16 years by the aid sector to address sexual exploitation and abuse. In effect, these organisations have put their reputations ahead of women, children, and other victims of sexual exploitation and abuse.
It recounted sexual exploitation and abuse of teenage girls by United Nations and aid agency staff in refugee camps in Liberia, Guinea, and Sierra Leone in 2001. It reported that victims became pregnant and suffered problems including abortion, sexually transmitted diseases including HIV/AIDS and longer term effects including a loss of education and skills training, reduced employment opportunities and social exclusion.
The Committee highlighted that sexual predators are still working for international aid organisations where they can abuse children, young girls and women from vulnerable communities.
The Committee report noted that, despite charities' assurances to implement safeguarding measures, little action appeared to have been taken. The committee chairman Stephen Twigg MP said that the aid sector was "deluded" in its denial of the "horror of sexual exploitation and abuse". He felt that the international aid sector had still not got to grips with the issue, and accused it of being guilty of "complacency verging on complicity".
Legal action and redress
Criminal proceedings of offenders
Of paramount importance is that predatory aid workers are brought to justice in the countries where they have offended and that the criminal justice systems and structures in those countries are supported and resourced, so that convictions can be secured.
Compensation claims by victims
It may also be open to victims of sexual abuse by aid workers to pursue civil compensation claims against the aid worker's employer who will be legally responsible for crimes committed by them. Even if the abuse occurred abroad, if the potential defendant is a UK charity, a claim can be brought in the English courts. Victims can be compensated for their pain and suffering (including psychiatric injury), together with other losses including any treatment costs to help them recover from the abuse.
The House of Commons report reinforces how important it is for aid organisations to be held accountable for the conduct of their staff. In the context of the vulnerable communities in which aid workers operate, their conduct should be nothing less than exemplary.
Civil compensation claims against such organisations when workers are found to have sexually exploited a child within those vulnerable communities, call them to account. Such action also serves to prompt potential defendants to have a long hard look at their safeguarding practices, including recruitment.