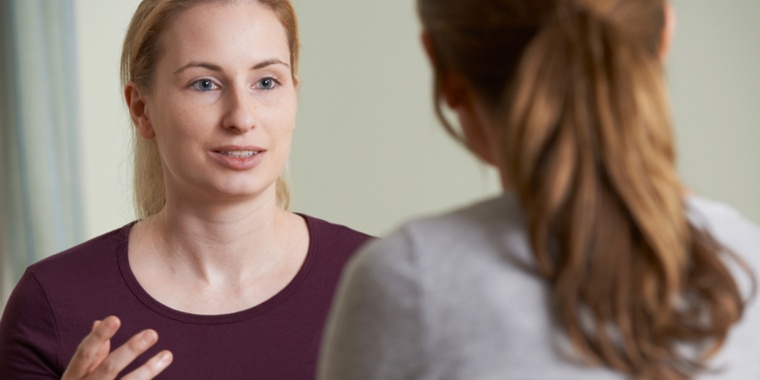 Having good support from loved ones when dealing with the psychological consequences of sexual abuse can be vital, but therapeutic support from a trained professional can also be invaluable.

As a lawyer representing survivors of sexual abuse and assaults, I recognise the importance of specialised counselling/therapy to help a person through what can be very difficult time.
In the course of a civil compensation claim it is necessary to obtain medical evidence to support how the claimant has been affected by the abuse they've experienced. This normally takes the form of a medical report, following a meeting with a carefully selected psychiatrist, who is a court 'expert'.
Not only does the medical expert consider a clinical diagnosis, but a key question asked of the expert relates to the claimant's future therapy requirements and reads:
"If you consider that (the claimant) would benefit from psychiatric treatment and/or counselling please set out your recommendation for the treatment and the cost of such treatment on a private basis."
Medical experts vary in the treatment they recommend, but there are a few specific treatments I have seen commonly recommended by the psychiatric experts in child abuse cases. Many such treatments are known as 'talking therapies' such as:
Counselling
This can be a useful starting point and can help survivors by providing a safe environment to develop a trusting therapeutic relationship. It may be the first time that a survivor feels truly listened to and believed, in a non judgmental therapeutic relationship.
It can help deal with for example depression, anxiety, low self esteem, anger or other issues such as sexual identity.
It may be possible to access counselling via a GP. In the private sector the cost of counselling may be anywhere between £10 and £70. Usually a course of say 12 sessions is advised in the first instance.
Cognitive behavioural therapy
Often the medical expert will recommend 'trauma focused' cognitive behavioural therapy (CBT).
CBT can help manage anxiety and depression by changing the way a person thinks and behaves.
It focuses on how manage existing problems, rather than focusing on issues from the past, and looks for practical ways to improve a person's day-to-day mental health. It can also be effective in treating post-traumatic stress disorder, one of the most common clinical diagnoses for survivors of sexual abuse.
CBT is extremely effective in helping to address other common clinical diagnoses seen in survivors of sexual abuse such as phobias, panic disorders, eating disorders and sleep problems.
It teaches useful and practical strategies that can be used in everyday life and can be completed in a relatively short period of time compared with other talking therapies.
Ultimately, the aim of the therapy is to teach a person to apply the skills they have learnt during treatment to their daily life. However, it may not be suitable for people with complex mental health needs.
Usually a course of treatment is recommended, limited to 10 to 12 sessions, each session lasting around an hour. In the private sector the cost is usually between £40 - £100 per session. It may also be accessed on the NHS, via a GP referral (though a long waiting list is almost inevitable).
The medical expert will usually recommend that this therapy is delivered by a clinical psychologist.
'

Psychological treatment'
Experts may not be specific about the type of psychological treatment, but may simply suggest that the claimant would benefit from psychological treatment delivered by a chartered psychologist to address their anxiety, instability in mood and difficulties with trust, for example. The usual recommendation is around 15 to 20 sessions which in the private sector would cost between £100 and £200 per session.
Eye movement desensitisation and reprocessing ('EMDR')
EMDR might be recommended by the medical expert as an alternative to trauma focused CBT. It is an interactive psychotherapy technique used to relieve psychological stress. Specifically developed to help people who have suffered post-traumatic stress disorder it helps the brain to reprocess memories of the traumatic event so that negative feelings associated with memories of traumatic event are diminished. It can be a distressing process so it's important to have a good support network of family and friends around when going through it.
This therapy is recommended by the National Institute of Health and Care Excellence (NICE) for the treatment of post-traumatic stress disorder.
A course of around 8-12 sessions between £100 and £200 per session in the private sector may be suggested by the medical expert.
Payment of treatment costs in a compensation claim
Treatments such as those outlined above will undoubtedly come at a cost. If it is found that the psychiatric illness that you have been diagnosed with was caused by the abuse suffered then treatment costs can be included in your compensation claim (in line with what the expert has recommended) and may be payable from your opponent.
Finding the right therapist
It is crucial that any therapist chosen should be trained and licensed to practice, and should be accredited.
The British Association for Behavioural and Cognitive Psychotherapies (BABCP) keeps a register of all accredited therapists in the UK.
Alternatively the British Psychological Society has a directory of chartered psychologists. A counsellor should be registered with the British Association for Counselling and Psychotherapy.
Embarking on a course of treatment can be challenging, especially after what could have been decades of silence. Shame may be a barrier to seeking help, often made worse by previous attempts to speak out which were ignored or dismissed. A skilled practitioner should understand all these issues and will undoubtedly pace the treatment according to individual need.
Ultimately, treatment recommended by the medical expert should be effective and a significant vehicle in a survivor's recovery. It is an integral component of a survivor's compensation claim.