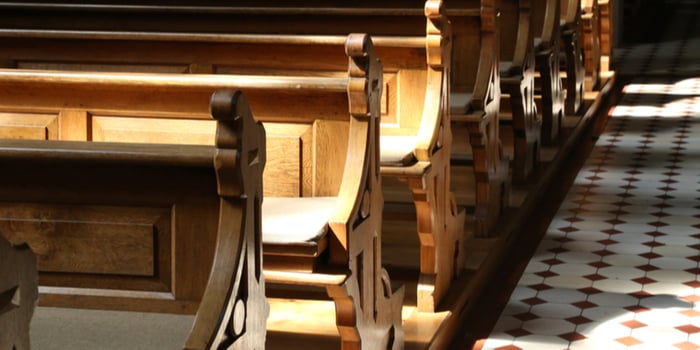 We have recently been instructed by a person who alleges they were a victim of sexual abuse at the hands of a deceased priest Reverend Canon William James 'Jim' Hawthorne, a former vicar of the Church of England.
Our client alleges they were sexually abused by Reverend Hawthorne from c. 1988 – 1989 whilst he was the vicar at St John the Evangelist, Bracebridge Heath in Lincolnshire. Our client was an alter server at a Lincoln church which Hawthorne would sometimes attend to take services.
Our client disclosed sexual abuse by Reverend Hawthorne in 1988/1989 to Lincolnshire police and a police investigation ensued. The case proceeded to trial at Lincoln Crown Court in 1989, however Reverend Hawthorne was acquitted.
Reverend Hawthorne left the Lincolnshire Diocese soon after the trial and moved to continue his priesthood in Majorca. In 2016, it is understood further allegations of sexual abuse were made against Hawthorne by a boy in Majorca. It is understood that Hawthorne passed away in Ireland in around 2018, before the allegations could be fully investigated.
As a priest, Hawthorne was a trusted member of the community gaining the trust of our client and his family. Hawthorne used his 'position of trust' to groom our client before sexually assaulting him.
Appeal for Evidence
We are gathering evidence to support our client's civil compensation claim. If you were sexually abused by Reverend Canon William James 'Jim' Hawthorne or have any information which you think might assist and are willing to support those in their pursuit of justice, please contact us for a confidential, informal chat on 01234 360140 or email te@emmottsnell.co.uk. Emmott Snell Solicitors have successfully represented many victims who have suffered sexual assaults at the hands of trusted adults in a position of trust and understand the legal and emotional issues involved. We would be pleased to hear from you.