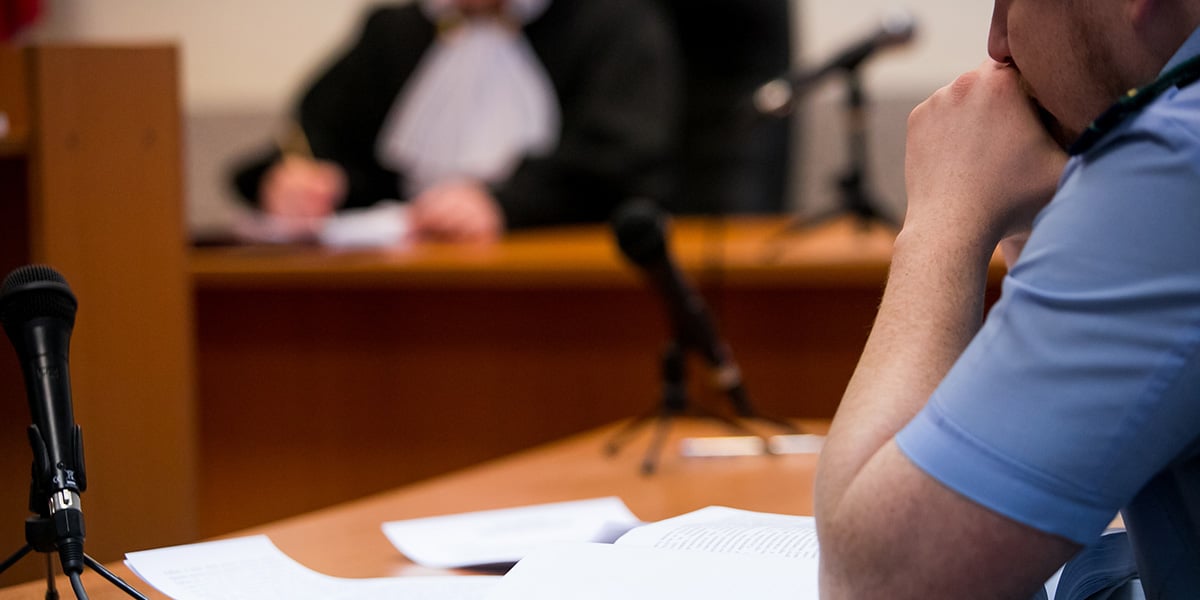 When a victim of a sexual assault has the courage to report sexual abuse or sexual assault, the police should investigate, and this should hopefully lead to a successful prosecution/conviction, and appropriate punishment (usually prison), for the perpetrator.
The police investigation process can be a daunting time for the person who has disclosed the abuse. The emotional toll can be overwhelming at times, especially if your abuser is someone in your family or in their social circle. Support is paramount and you will need to harness support around you from those close to you, or even from an Independent Sexual Violence Advisor ('ISVA'), because it can be a very stressful time ahead during the process of pursuing a claim against an abuser.
You can pursue a claim for compensation against the person who has abused you, whether it be a family member or friend, as an individual. However, suing an individual is not always straightforward and you need to know the potential obstacles and difficulties ahead.
Abusers against whom a claim is directed can be very hostile and your claim will bring you into direct conflict with them (through your legal representatives). Where your abuser is someone in your family or known to your family, your decision to pursue them could affect your relationships with others also known to the perpetrator.
It could be that the individual is in prison or overseas which can cause a delay in corresponding with them, or that there may be difficulties in 'tracking down' that individual because they have moved around. You may not even know if your abuser is still alive.
Instructing an enquiry agent
If the abuser's current address is not known it would be necessary to instruct an enquiry agent. You would need to give the agent as much information about the individual as possible including full name, date of birth and the last known address and even at times place of work. Unfortunately, it can be a very lengthy business and result in making enquiries of local people or the local shop who may have known that individual and have details of where that individual may have moved on to from the last known address.
An individual may not have the assets to be able to sufficiently compensate you for the suffering they have caused you, and therefore a claim against them in their individual capacity will be difficult and may feel pointless.
It will therefore be essential to establish whether your abuser has any property in the UK with substantial equity in it.
Once an individual's current residence is located a Land Registry Search will be made to determine ownership of any relevant property in which the individual is residing.
In some cases when dealing with an individual who has substantial means it may be appropriate to instruct a forensic accountant to establish that individual's worth. If your claim is successful, your abuser may need to sell a property or realise assets prior to being in a position to pay any damages and legal costs. This can take some time, and, in some cases, it may be necessary to agree terms.
A Criminal Injuries' Claim as an alternative?
If after making the necessary enquiries it is concluded that the perpetrator does not have sufficient means to pay damages and legal costs, and it is not possible to pursue another body such as the abuser's employer, you may be able to make a claim to the Criminal Injuries Compensation Authority.
Case study
Circumstances/background to the claim
Emmott Snell was instructed by X in a civil claim against Y for personal injuries suffered whilst X was a minor between circa 1989 and 1995. Y was a neighbour and a family friend.
Between 1989 and 1995 when X was between 2 and 8 years old Y subjected X to sexual assaults on numerous occasions,
Y was good friends with Y's parents and he would visit their house frequently. Y would also encourage X to visit his home. Y would frequently sexually abuse X in her home (when babysitting) and his own home which abuse occurred on multiple occasions over the years. The abuse included digital penetration. It was a profound betrayal of trust.
Police Investigation
In her late 20's X reported the sexual assaults she had suffered by Y to the police. Following a trial at the Old Bailey Y was convicted of 4 counts of indecent assault on a female ('X') and sentenced to 4.5 years' imprisonment.
X decided to pursue Y for compensation, seeking justice in both the criminal and civil courts and instructed this firm. Enquiries showed that Y owned a valuable property that did not have a mortgage on it.
A formal Letter of Claim was sent to the perpetrator in prison. Initially, Y through his solicitors made an extremely low offer to settle X's claim. Further negotiations were fruitless, so it became necessary to issue court proceedings at the Royal Courts of Justice to progress X's claim. An anonymity order was sought from the court and granted, to protect X's identity.
Medical evidence served on Y to support X's case showed that X fulfilled the criteria for Complex Post-Traumatic Stress Disorder. In addition, it was noted that she had a poor sense of herself, seeing herself as worthless, her mood was unstable and she struggled with her emotions. She had difficulty with intimate relationships as she struggled to trust others and perceived that others would abandon or reject her. It was recommended that X undergo weekly trauma-focused cognitive behavioural therapy over a 12 – 18 month period.
After protracted litigation and negotiations, a five-figure offer sum by way of settlement was agreed. This included a substantial lost earnings claim due to X previously being able to demonstrate a strong earnings history and earnings potential, which dropped significantly around the time of the police investigation and never recovered.
It took X great courage to disclose difficult events in her past and she continues to remain vulnerable.
Whilst no amount of money can make up for the harm suffered by X, it is hoped that the settlement will help X to find some closure and will also provide some recognition for the lifelong injuries X has suffered.
We at Emmott Snell Solicitors have successfully represented many victims who have pursued their abusers for compensation. If you are considering making such a claim, please contact a member of our team who will be only too pleased to discuss this further with you.