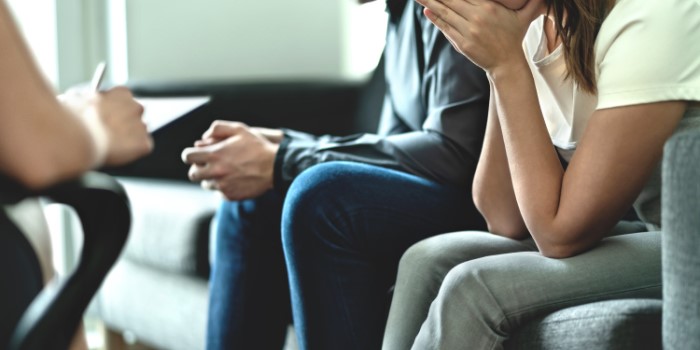 One of Emmott Snell's clients (referred to in this article as Mr G to protect his identity) has successfully obtained an out-of-court settlement after bringing a compensation claim against Coventry City Council for sexual abuse he suffered whilst attending a council youth outreach project.

Mr G was groomed and suffered sexual abuse at the hands of a care worker Christopher Chick (deceased) who was employed by the council as a youth care worker. Chick used his position to gain access, groom and sexually assault our client whom he saw as an easy target.
Circumstances/background to the claim
Mr G first came into contact with Chick when he went to the outreach motorcycle project that was held at the Grange Children's Home in Coventry. Chick who was a care worker at the Grange led the motorcycle outreach project which was attended by children in care living at the Grange and boys from the local community. Mr G had been invited along by a friend who attended the project. Chick befriended Mr G, and encouraged him to participate in the motorcycle project.
At the age of around 10/11 Mr G started attending the motorcycle project on a regular basis. As a young boy, he was interested and enjoyed riding and being around the motorcycles. Chick offered to drive Mr G home after sessions and befriended his mother and family. Chick introduced himself to Mr G's mother as a social worker and by doing this and using his position he gained her trust. Chick began to groom (often the precursor to abuse) Mr G and his mother (who was a lone parent), having regular contact with them through the motorcycle club and related activities. Chick arranged for Mr G to attend the outreach day trips and told his mother that the trips would be paid for by the council. Mr G's mother struggled financially and saw the offer as a good opportunity for Mr G. During the outreach activities Chick would give Mr G and other boys in his care cider and pornographic magazines and encouraged them to engage in horseplay. Chick invited Mr G to his home to babysit his children which he did on a number of occasions.
Chick began to sexually abuse Mr G at the Grange, and on outreach residential trips, and at Chick's home. The sexual assaults progressed in their severity and took place regularly over a two-to-three-year period. The assaults stopped when Mr G started refusing to go to the motorcycle club because of Chick's abuse.
In 1998/1999, Mr G bravely came forward and reported Chick's abuse to West Midlands Police. A criminal investigation took place, during which footage of boys was found, which allowed the police to identify further victims and witnesses. With Mr G's full co-operation and help, Chick was charged with sexual offences against two boys. On 9 June 2000 at Birmingham Crown Court, Chick was found guilty of sexual offences against boys under the age of 16 and sentenced to 6 years' probation.
The story was reported in the local media. The investigating officer paid tribute to Mr G and was quoted as saying "the investigation and subsequent trial of Christopher Chick was ultimately about the protection of children. However without the courage and conviction of one man, the main witness, we would have been unable to gain these convictions". He was of course referring to our client Mr G.
The compensation claim
At the time of approaching Emmott Snell Solicitors, Mr G was an adult and bringing his claim out of time. The basic rule in English law is that an adult who is harmed or injured must bring their claim within three years from the date of their injury. This means their claim must be registered at court by the third anniversary of their injury. If a child is harmed, they must register their compensation claim before their 21st birthday. These rules have been in force since the Limitation Act 1980, and the legal principle is known as 'limitation'.
Mr G told Emmott Snell Solicitors that he wanted to pursue a civil compensation claim against Coventry City Council. Emmott Snell Solicitors sent a detailed letter claim in which it was argued that Coventry City Council were legally responsible for the actions of Chick as an employee of theirs based at the Grange Children's Home, and so should be held legally accountable for the abuse he suffered at his hands.
Coventry City Council (via their solicitors) denied Mr G's claim.
In the course of the civil claim, Mr G was examined by a court expert, a Consultant Psychiatrist whose report helped to quantify his claim. The expert noted that Mr G had been variously diagnosed with Post-traumatic stress disorder and Recurrent depressive disorder. In addition, he noted that Mr S had experienced significant problems with alcohol which had led to alcohol dependence. The expert found that the abuse Mr G suffered from Chick caused his Post-traumatic stress disorder and contributed to his Recurrent depressive disorder and Alcohol dependence syndrome. A barrister with expertise in claims similar to Mr G met with him and advised him on all aspects of his claim including the likely level of compensation he might recover if his claim proceeded to trial.
A schedule of Mr G's financial losses including a loss of earnings claim for the period that the trial had taken place was prepared. The medical report and schedule was served on the solicitors representing Coventry City Council. Following some negotiations, Mr G's claim settled for a five-figure sum.
Whilst no amount of money can make up for the harm suffered by Mr G, it is hoped that the settlement will help Mr G to find closure and will also provide some recognition for the lifelong injury he has suffered.
It seems fitting that Mr G should have the last word in this narrative. He said,
"Thank you for all the hard work you put in to help me end a journey and start another. Thanks from all my heart."
Should you happen to be a victim of abuse, and wish to obtain advice about financial compensation routes of justice, please feel free to contact us. We are here to help and will do our best to assist you. Alternatively, we encourage you to seek help from both local and national support groups, who have a specialist expertise in supporting survivors of sexual abuse.