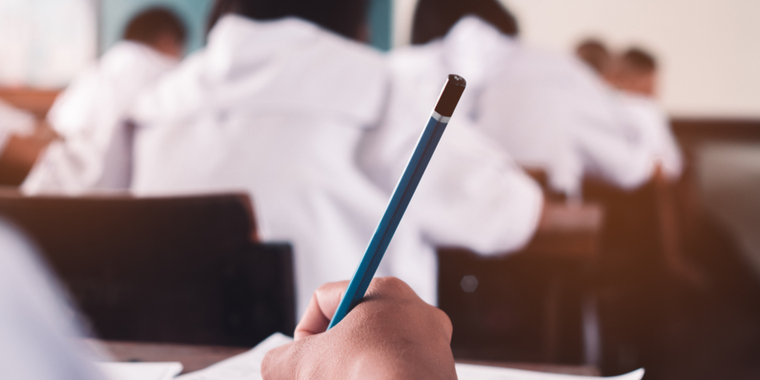 The Covid 19 health crisis and in particular lockdown means that children of all ages are unable to attend school and no doubt missing their friends and teachers.
For most of us, school was a place where we were safe and able to flourish and develop academically, emotionally and socially. Unfortunately, for some this is not always the case.
Those entrusted with the care of children at school, including teachers and support workers hold a position of trust. Sadly some will abuse this position of trust to gain access, groom and abuse children, often targeting the vulnerable who are seen as easy targets.
Emmott Snell Solicitors have previously represented many individuals who have suffered sexual abuse in an education setting. More recently we represented a former pupil of Sevenoaks School (Mr X) who successfully gained an out of court settlement in a civil action against Sevenoaks School in respect of sexual abuse he suffered at the hands of a teacher Gerd Sommerhof (deceased 2002) whilst he was a pupil at Sevenoaks School in Kent.
X was a pupil at Sevenoaks School between 1976 and 1983 between the ages of 11 and 18. Gerd Sommerhof was a technology teacher at the school and also ran the model railway club which X attended. Gerd Sommerhof befriended and groomed X and would invite X to his flat which was located on the school ground.
On these occasions Gerd Sommerhof would sexually assault X. The assaults occurred weekly over a 3-4 year period. X sought to bury memories of Gerd Sommerhof's abuse over the course of his adult life. However, in 2017 he suffered a breakdown and was admitted to hospital. Following his discharge and therapy X found the strength to disclose the abuse by Gerd Sommerhof for the first time, having done some research on line and discovered that he was not Sommerhof's only victim.
Police Investigation
In June 2018 X reported the abuse By Gerd Sommerhof to The Norfolk Constabulary. However, his complaints were not substantively investigated because Gerd Sommerhof is deceased.
The civil compensation claim
Having not been able to pursue justice in the criminal courts X decided to pursue a civil compensation claim against Sevenoaks School and contacted Emmott Snell Solicitors. X argued that Sevenoaks School were legally responsible for the abuse he suffered at the hands of Gerd Sommerhof and therefore they should be held accountable to him for his losses including significant psychiatric injury.
During the course of the civil claim X was examined by a court expert - a Consultant Psychiatrist whose report helped to quantify his claim.
This expert found that X suffered a Generalised anxiety disorder, maladaptive personality traits and a severe depressive episode, concluding that Sommerhof's abuse materially contributed to the development of these disorders. The expert recommended extensive therapy the cost of which was included in the claim.
In addition the expert found the abuse suffered by X had impacted on his relationships and ability to work. A detailed schedule of X's financial losses was prepared. These losses included treatment costs and a loss of earnings. The schedule and medical report were served on insurers for Sevenoaks School and following negotiation, a five-figure sum by way of an out of court settlement was achieved.
Whilst no amount of money can obliterate the harm "X" suffered at the hands of Gerd Sommerhof, it is hoped that the settlement received will help "X" to find closure and to hopefully be able to move on with his life.
If you or a family member have suffered abuse at school and wish to discuss a possible claim for compensation please contact Emmott Snell Solicitors.