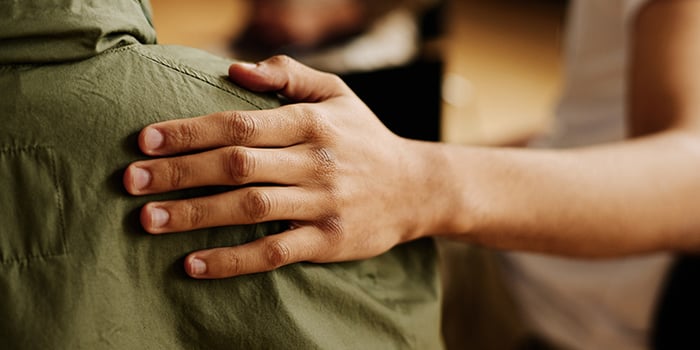 Whilst by no means straightforward, it is possible for victims of sexual abuse to pursue their compensation claims against the person who assaulted them if it can be established that the perpetrator has sufficient assets (preferably property) to pay that compensation and legal costs.
In some cases, it is possible to bring the claim against an organisations such as the Church, Schools, Boys Brigade or Scout Association if they are linked to the perpetrator of the abuse. It is important that legal advice is sought from an experienced lawyer who will advise on the appropriate person or organisation to pursue.
The strength of a conviction
Many victims who are considering pursuing a compensation claim have already reported the perpetrator to the police, and a criminal investigation and or trial has taken place with varying results. Victims who have not yet reported to the police are encouraged to do so. If the abuser is in prison, corresponding with them can be difficult and responses delayed.
It is important to note that civil compensation claims will almost certainly be strengthened by a conviction, because the court will have already proved that the offences have been committed. This also helps enormously when rebutting any challenge by the perpetrator that a victim may be out of time to bring the claim.
The perpetrator's ability to pay compensation and legal costs
A key factor to consider at the outset is to establish whether the perpetrator has sufficient means/assets to compensate a victim for the suffering they have caused, to pay both compensation and legal costs. Of particular importance is whether the perpetrator has substantial equity in property. Finding these assets can be difficult but there are resources that are helpful in doing this. If the address is known, a simple and relatively inexpensive search at the Land Registry can confirm ownership of it and whether it is mortgage free or subject to any charges. An enquiry agent can be instructed to trace a perpetrator and any assets they may have. If a claim is successful, it is not unusual for perpetrators to have to sell properties in order to pay compensation and legal costs. This means that terms may have to be agreed and sometimes a victim may have to wait for their compensation while the sale of the property goes through.
What if a perpetrator dies during the civil compensation claims process?
Many victims who are considering pursuing perpetrators are concerned that the perpetrator may die whilst the claim is ongoing. When dealing with historic claims that are being brought out of time this is a real possibility as the perpetrator is usually of advancing years. However even if this does happen the claim can be redirected to the Executors and/or Administrators of their estate. Again, this may cause some delay whilst those administering the estate are located and notified of the claim.
Support
There is no doubt that pursuing an individual is less straightforward than pursuing large organisations, which often have insurance in place and are dealt with more commercially. The prospect of suing an abuser directly can be a daunting one and there are often emotional ties which can inhibit pursuing a perpetrator personally. The claims process can be lengthy and difficult particularly if the perpetrator does not instruct solicitors to represent them in the claim and chooses to represent themselves. That said some victims may prefer the idea that the perpetrator is made to pay their claims out of their own monies.
Those considering or in the process of pursuing claims against an individual should be encouraged to seek support. A list of organisations who offer this support can be found further on.
Case study
Emmott Snell Solicitors recently represented a man (referred to in this article as Mr P, to protect his identity) who was sexually abused by an individual ('the perpetrator') over a period of 4 years. The perpetrator befriended Mr P's parents and gained their trust in order to get access to him. It is not uncommon for perpetrators to groom parents in this way. As a child Mr P suffered with nightmares and sleep interruption and would truant from school. He had few friends and even fewer happy childhood memories.
In common with many victims of sexual abuse, Mr P put his memories of the abuse to the back of his mind and tried to get on with his life the best that he could. It is to his credit that he built a family and life for himself. However, he continued to suffer with intrusive memories of the abuse he had suffered, and these impacted on various aspects of his life.
Police investigation
Following decades of trying to bury his memories of the abuse, Mr P decided to report the sexual abuse that he suffered to the police. A criminal investigation took place, and the perpetrator was charged with sexual offences against children in relation to Mr P and one other victim. It transpired that the perpetrator was a serial paedophile who had abused children previously. The perpetrator admitted the offences and was sentenced to 14 years in prison.
The civil claim
Following his abuser's conviction Mr P decided to pursue a civil action claim against him. Emmott Snell quickly established that the perpetrator owned a property and were confident that he had sufficient equity in the property to pay compensation and legal costs. Emmott Snell Solicitors sent a detailed letter of claim to the perpetrator who was by now in prison. The perpetrator was slow to respond but following several chasers, he instructed solicitors to represent him in Mr P's claim. A short while into the claim, the perpetrator died, and the claim was redirected to the Executors of his Estate.
As part of the compensation claim process, Mr P was examined by a Consultant Psychiatrist, who provided the medical evidence to support and quantify Mr P's claim. The medical evidence showed that Mr P had been profoundly affected by the abuse he had suffered at the hands of the perpetrator. The expert diagnosed Complex Post Traumatic Stress Disorder and a Personality Disorder and Behavioural Disorder. The expert found that many aspects of his lives had been adversely affected as a consequence of the abuse, including his education, employment and relationship difficulties and recommended treatment.
The medical evidence was sent to the Estate's solicitors with a schedule of Mr P's financial losses and an offer of settlement was invited. Following some negotiation, the claim settled for a five-figure sum.
A Criminal Injuries' claim as an alternative or in tandem with a civil compensation claim
If after making the necessary enquiries there is not sufficient means to pay damages and legal costs, and if it is not possible to pursue another body such as the church, you may be able to make a claim to the Criminal Injuries Compensation Authority. However, it should be borne in mind that if you receive an award from the Criminal Injuries Compensation Authority and then recover compensation in a civil claim, you will have to repay the CICA.
Emmott Snell would also like to take this opportunity to applaud Mr P for his bravery in coming forward and reporting the perpetrator so that he was brought to justice and spent some time in prison prior to his death. Emmott Snell Solicitors have successfully represented many victims who have pursued their abusers for compensation. If you are considering making such a claim, please contact a member of our team who will be only to please to discuss this further with you.