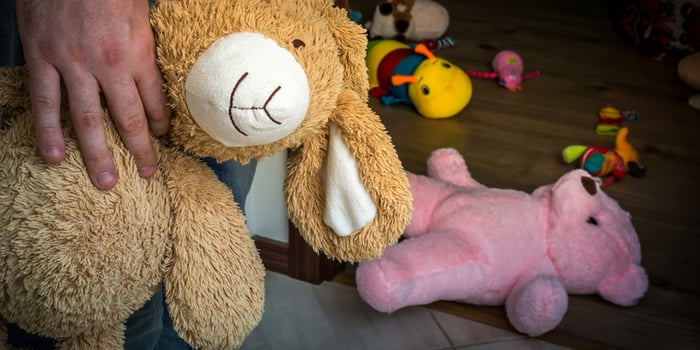 If you have been abused by a family member or friend, the only options open to you may be to pursue a claim directly against your abuser, as opposed to an organisation or establishment. There is no doubt that pursuing an individual is less straightforward than pursuing large organisations (such as religious orders, education establishments or local authorities), which often have insurance in place and are dealt with more commercially. But it is possible to claim compensation directly from the wrongdoer, if they have property assets. With the right legal expertise and support in place, justice can be achieved.
Support
The prospect of suing your abuser can be a daunting one and we understand the sometimes emotional ties which can inhibit pursuing your perpetrator personally. The claims process can be lengthy and difficult particularly if the perpetrator does not instruct solicitors to represent them in the claim and chooses to represent themselves.
We aim to support our clients throughout the civil courts route of obtaining compensation and help them to access outside specialist support such as referrals to an Independent Sexual Violence Advisor (ISVA) if requested.
The strength of a conviction
Whilst it is hoped that the abuser is in prison, corresponding with prisoners can be difficult and responses delayed. It is important to note that your claim will almost certainly be strengthened by a conviction because the court will have already proved that the offences have been committed against you. This helps enormously when rebutting any challenge by the perpetrator that you may be out of time to bring your claim.
Does the perpetrator have assets?
A key factor to consider at the outset is whether the perpetrator has sufficient means/assets (notably substantial equity in a property) to compensate you for the suffering they have caused you, to discharge both your compensation and your legal costs. Proving and finding these assets can be difficult, and It may be necessary to commission a means report from an enquiry agent or appropriate agency. If your claim is successful, your abuser may need to sell a property or realise assets prior to be in a position to pay any damages and legal costs. This can take some time, and, in some cases, it may be necessary to agree terms.
Case study
We at Emmott Snell Solicitors recently represented a brother and sister (referred to in this article as ADB and ADJ, to protect their identities) who were sexually and physically and emotionally abused by their stepfather over a period of 12 years.
Circumstances/background to the claims
Between 1973/1974 and1986 ADB and ADJ lived with their mother and stepfather (referred to in this article as DK) in the family home. During this time ADB suffered serious protracted sexual assaults, physical and emotional abuse (which started when she was only six years old and ended when she was eighteen years old) at the hands of DK. ADJ was subjected to physical assaults and emotional abuse which started when he was only four years old and ended when he was seventeen and left the family home. Both ADB and ADJ spent some time at boarding schools but this offered little respite as the abuse continued during visits and holidays.
Police investigation
ADB and ADJ reported their abuse by DK to Hertfordshire Police who investigated.
DK admitted to sexual offences in relation to ADB including three counts of indecent assault, two counts of taking multiple indecent photographs of a child and two counts of rape. He was also found guilty of two counts of making indecent photographs of children, one count of possessing an extreme pornographic image and one count of possessing prohibited images of children and sentenced to a total of 12 years' imprisonment. In addition, DK was charged with two specimen charges of cruelty and child neglect in relation to ADJ. The Crown Prosecution Service decided not to prosecute on these charges as DK was facing a custodial sentence in any event.
The civil claims
Following DK'S conviction ADB and ADJ decided to pursue civil actions claims against their stepfather (who had substantial assets including a property), to recover compensation. ADB and ADJ were examined by consultant psychiatrist, who provided the medical evidence to support and quantify their claims. The medical evidence showed that both clients had been profoundly affected by their abuse by DK. Diagnoses ranged from Post-Traumatic Stress Disorders, depression, and substance abuse. The expert found that many aspects of their lives had been adversely affected as a consequence of the abuse, including relationship difficulties, academic achievements and fragmented work histories. The expert recommended treatment in the form of counselling for both.
Detailed letters of claim and the medical reports were sent to DK in prison.
After some delay DK instructed solicitors to represent him in the claims. Schedules setting out each client's financial losses were sent to DK's solicitors.
After some time, DK disinstructed his solicitors and refused to deal with the claims. Proceedings were issued at the Royal Courts of Justice to progress them. An anonymity order was sought from the court to protect ADB and ADJ's identity.
DK instructed alternative solicitors. A pragmatic approach was finally taken, in the form of meaningful negotiations resulting in in both claimants achieving five figure settlements without the need for a trial. The claimants had to wait for the sale of the perpetrator' property before they received their compensation
A Criminal Injuries' claim as an alternative?
If after making the necessary enquiries there is not sufficient means to pay damages and legal costs, and if it is not possible to pursue another body such as the abuser's employer, you may be able to make a claim to the Criminal Injuries Compensation Authority.
And in conclusion…
There is no doubt that pursuing an employer or organisation is likely to be more straightforward and arguably less antagonistic than pursuing an abuser directly. It is important that a victim/ survivor contemplating suing their abuser personally should seek the assistance of solicitors with expertise in this area of law and able to navigate the legal hurdles and difficulties that may present themselves in pursuing such claims.
We have successfully represented many victims who have pursued their abusers for compensation. If you are considering making such a claim, please contact a member of our team who will be only to pleased to discuss this further with you.