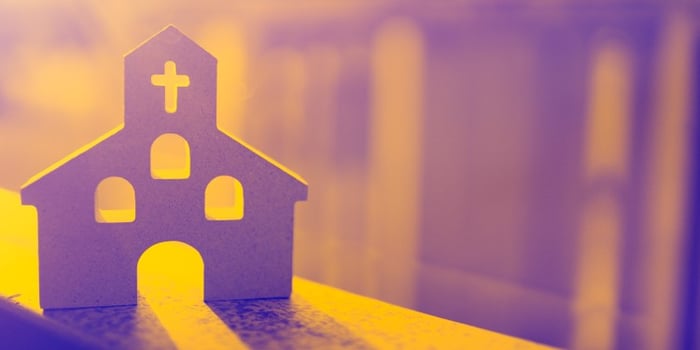 One of Emmott Snell's clients (hereafter referred to in this article as Mr M, to protect his identity) has successfully obtained an out-of-court settlement after bringing a civil compensation claim against a parish in the Oxford Diocese for sexual abuse he suffered whilst he was a chorister in a church choir.

The vicar ''Reverend X'' (now deceased) of the church was also the choirmaster, and during his role as choirmaster, used his pastoral position to gain access, groom, and sexually assault Mr M.
Circumstances/background to the claim
Mr M first came into contact with Reverend X when he was 9 years old and started attending Sunday School at his local church. Reverend X invited Mr M to join the church choir, which met once a week to practice, and would sing at Sunday church services. Reverend X groomed Mr M by buying him sweets, gifts and making him feel special.
Reverend X would ask Mr M to stay behind after choir practice, which allowed them to be alone, when the sexual abuse started. The sexual assaults progressed in their severity and also took place at Reverend X's church vicarage. They became routine, taking place over a two-year period from when our client was aged 9 – 10 years old.
Nearly 60 years later, Mr M was prompted by a family member to recall Reverend X's abuse, having supressed those memories in an attempt to put them behind him. He took the brave decision of making contact with the current vicar of the church where he was abused. After his disclosure, the church put him in touch with their safeguarding officer.
Following the mutual disclosure, Mr M reported the abuse he suffered to Thames Valley Police in June 2022. Unfortunately, no further police action was taken due to Reverend X being deceased.
The steps to success of the compensation claim
1. Contacting Emmott Snell Solicitors
Mr M approached Emmott Snell Solicitors as an adult, a few weeks after disclosing his abuse to his family and the safeguarding officer at the church. This meant that Mr M was bringing his claim out of time. There are rules in force since the Limitation Act 1980 which means that if a child is harmed, they must register their compensation claim before their 21st birthday. This principle is known as ''limitation''.
Mr M informed Emmott Snell Solicitors that he wanted to pursue a compensation claim against the church.
It was also important for Mr M to receive an apology from the church.
2. Notifying the other side of the claim
A letter of claim was sent to the church which detailed the abuse that Mr M suffered and importantly it argued that the church was legally responsible for the actions of Reverend X. This is because there was a very ''close connection'' between Reverend X's duties and responsibilities as Mr M's choirmaster and the assaults to make the church vicariously liable. The letter concluded that the church should be held legally accountable for the abuse Mr M suffered at Reverend X's hands.
3. Considering their response
The church's insurers contacted Emmott Snell Solicitors acknowledging the letter of claim and asking for further information and records.
The insurers also offered to fund an initial assessment for Mr M through a psychological rehabilitation provider.
4. Medical evidence
The next step was to have Mr M examined by a court expert, a consultant psychiatrist whose report helped to quantify his claim.
The expert noted that Mr M had been variously diagnosed with chronic alcohol dependence syndrome, depressive disorder, and chronic post traumatic symptoms.
The expert found that the abuse Mr M suffered from Reverend X wholly caused his post traumatic symptoms and that the abuse he suffered materially affected his alcohol dependence and depressive disorder.
The report also commented on how the abuse has adversely affected Mr M's education, family life, relationships, and ability to work over the years.
5. Meeting with a barrister
After receiving their response and the medical report, a meeting with a barrister with expertise in claims of this nature was arranged. He advised on all aspects of his claim including the likely level of compensation Mr M might recover if his claim proceeded to trial.
6. Schedule of Mr M's financial losses
A schedule of Mr M's financial future losses was prepared which detailed the cost of the treatment that was recommended by the court expert.
7. Serving the documents to the other side
Once finalised, the schedule of financial loss and the expert medical report were served on the church's insurers and an offer of settlement invited.
8. Negotiations and settlement
Following some negotiations, Mr M's claim was settled for a five-figure sum. Mr M also received a written letter of apology from the team rector of the church in which he expressed ''sincere apologies'' and added that the Church of England has been working hard to improve their safeguarding practice for many years.
As stated in the letter of apology, "the settlement can in no way compensate for the trauma experienced by Mr M", yet it is hoped "it goes some way toward acknowledging the severity of what you (Mr M) experienced".
Should you happen to be a victim of abuse and wish to obtain advice about financial compensation routes of justice, please feel free to contact us.
We are here to help and will do our best to assist you. Alternatively, we encourage you to seek help from both local and national support groups, who have a specialist expertise in supporting survivors of sexual abuse.